Dear Mom of a Struggling Learner, I see you wondering why in the world your child is struggling to learn. Asking if special needs homeschooling was the right choice, can I tell you something today?
Dear Mom of a Struggling Learner,
I see you. Questioning how you got here. Wondering why in the world your child is struggling to learn.
I see you. Asking if homeschooling special needs children was the right choice, and wondering if THAT is the reason why he can't grasp the concept.
I see you. Fighting for your child. Fighting for his needs. Fighting to find a way to break through.
I'm where you are. And it's hard. It hurts. Doubt kicks in and you second guess every single thing you do.
But, can I tell you something today about your struggling learner?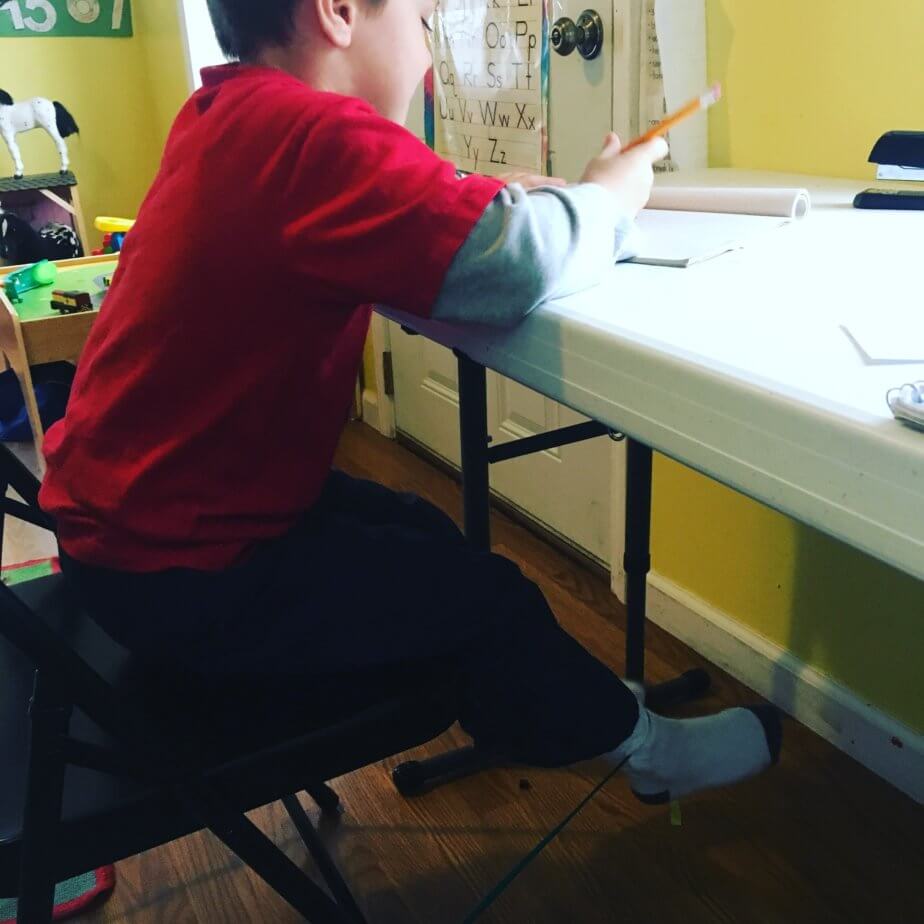 You are doing an amazing job!
The reasons your child is struggling have nothing to do with you, they way you've taught him or the educational choice you have made. Some children just struggle. Some children take longer to grasp concepts and some children just ARE NOT ready for academics until they are older. This can leave you wondering. Scrambling. And beating yourself up when in reality it is out of your control.
You see, over the past few months, I have been in your shoes. I have had a child who is struggling to grasp concepts. I reached out to our local public school for interventions for teaching strategies for slow learners. I recruited a private speech therapist to help. I have bought a curriculum. Sold curriculum, Pushed curriculum. And the whole process left me and my child in tears.
That is not what homeschooling is about. I refuse to sacrifice the relationship of my child for on the altar of homeschooling. I refuse to have the joy zapped out of our homeschool just so I can say that child met a milestone "on time".
And, I know he will learn. And your child will too. Believe me.
How do I know?
Take the time to watch your child. Chances are he is always learning. What interests him? Teach THAT! When a child has a desire to learn something the learning will come. When it comes to struggling learners we have to TEACH to their INTERESTS.  Teach the way they learn. This is something that homeschooling allows us the freedom to do.
Mom, I have realized something after having a struggling learner. God created each and every one of my children different. What worked for two of my kids is NOT going to work for this child. Motivating struggling students is hard. The milestones the other children met by a certain age are NOT going to be met in the same time frame with this child.
And that was a hard pill swallow. That was a difficult reality to face. But then I look at that child and I see hope. I see determination. I see a desire to learn. I can teach to that desire. I can nurture that hope. I can meet that determination.
This child will learn. It may be at a different pace. It may be to the beat of his own drum. It may be in a way I've never taught before. But he WILL learn.
And while he is learning I will be too.
I will learn to stop comparing. I will learn to stop doubting myself and my ability. I will learn to stop feeling like a failure because my child is different. I will learn to find joy in the special that is MY child.
Mom, my prayer is that YOU will learn all of these things too and in the process, you will realize the beauty and the joy of homeschooling, despite whatever difficulties and struggles it may throw your way.
Related Post on Homeschooling a Struggling Learner: