Teaching fidgety kids requires patience and research. You need tools to help him learn, but that will not distract siblings. Tools for teaching fidgety kids can help.
I have a fidgety kid. He moves all the time. If he's not moving I swear he can't talk.  I like quiet. I like stillness. Put the two of us together in a learning environment and we are like oil and water!
Teaching fidgety kids requires patience and research.  I wanted tools to help him learn. I know that trying to STOP him fidgeting will hinder his learning. He learns differently than me. He learns differently than his sisters. He needs fidget tools to help him learn.
I began looking into tools for the classroom. This lead me to find some pretty amazing fidget tools, activity balls, and lots of fun things that could make our classroom the perfect place for a fidgety learner. The problem though is that my girls are very much like me. So, I wanted to find some fidget tools that would help him, but NOT distract my girls.
Here are 5 tools for teaching fidgety kids that do just that!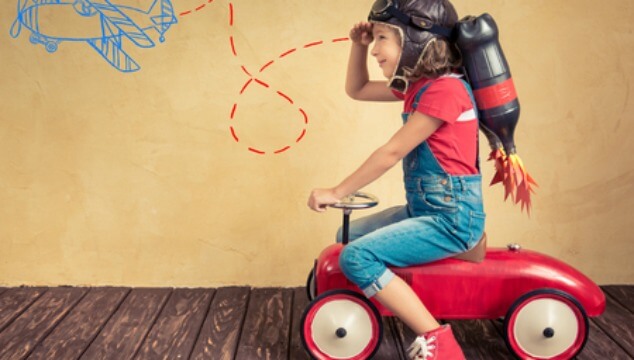 Velcro– Years ago I had a daycare parent tell me to use this on my table for her fidgety son. I rolled my eyes (yes, I'm serious) and never did it. Now that I have a fidgety child I decided to give it a shot. It really does work. Place this underneath the table and it can be something for your child to fidget with. It's always there, you can't lose it, and it's a great fidget tool.
Essential Oils–I have found that I am eating my words more and more. I have now jumped onto the essential oil bandwagon. Kind of. While I was at the 2:1 conference I heard about Rocky Mountain Oils. I bought one of their kid blends and it worked wonders on my fidgety boy. I now diffuse Rocky Mountain Oils Attention Assist in our school room and it helps all of us have a better attention span.
Bouncy Band– This has made a HUGE difference in my son. He was constantly moving his legs and wanting to get up and down. UNTIL we put one of these bands on his school chair. I swear it keeps him in place and still allows him to move.
Silly Putty – My boy loves play doh, and it keeps him still for long periods of time but it is SO messy we can't use it during school. So, instead, we use silly putty. It is cleaner and still serves the same purpose. It's a great way to keep those hands busy and the minds alert.
Fidget Tools – These are great for a child to play with under the table, fidget with while being read to, or use while studying for a test.
Mini Trampoline– After this post published many of you commented here and on FB that a mini trampoline was a great tool for fidgety kids. SO, I ended up finding one used local to me and my boy LOVES it. We do a few minutes of sit down activity and when I see him fidgeting I send him to jump. My husband also pointed out that in the evenings when he used to pace after dinner and before bed, he's now going to his trampoline to work out his energy and calm down. I highly recommend one of these!
But wait, I said this post would give 10 tools for teaching fidgety kids, right? Well, there are. But, the next tools are a little too active for me. That doesn't mean we may never use them, but for now, we are trying the above tools first.
ADHD Tools for the Classroom
Wiggle Seat-I have a few friends whose children are in a public school classroom. They have implemented these seats for some of the students who have been diagnosed with ADHD. I heard it works wonders!
Excercise Ball-I can totally see how this would be a great seat for a child with ADHD. There are tons of articles and resources out there that say this tool works because it keeps kids sitting down, while still allowing them to move.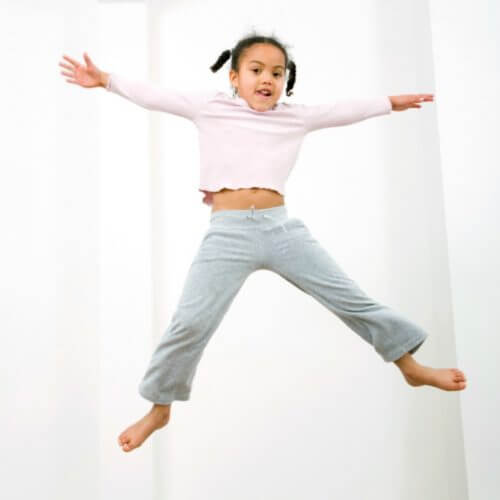 Tools for the Mom of a Fidgety Kid
The next tools I want to share are for YOU the homeschool mom of a fidgety kid. You see, teaching a fidgety kid takes a lot out of you. It's exhausting. I know. So, I think it's important for us to educate ourselves on our children's learning needs. I also think it's important to get encouragement and support. These tools do just that.
Are you the parent of a fidgety kid? What tools for fidgeting kids have you found work for homeschoolers? I'd love to hear your thoughts and feedback!
Want more homeschool tips and encouragment like this? Sign up for my weekly newsletter!