Do you have a young child with ADHD that struggles with math? Try this online math course PERFECT for the ADHD child. With fun, games, worksheets and more, your child will be begging to do math.
I have shared before some of our struggles with ADHD. Homeschooling a child with ADHD comes with challenges, but also, joy. One area where thankfully he hasn't struggled with is Math. He LOVES math. And excels at it. But, keeping him engaged and challenged has been hard.
Typical workbook programs are great for most kids, but, for my particular ADHD child, he enjoys the technology that comes from online programs. I had looked into other math curriculums for him but wasn't sure if I wanted him on a computer yet for all of his math work. Plus, many of those programs are not for elementary kids.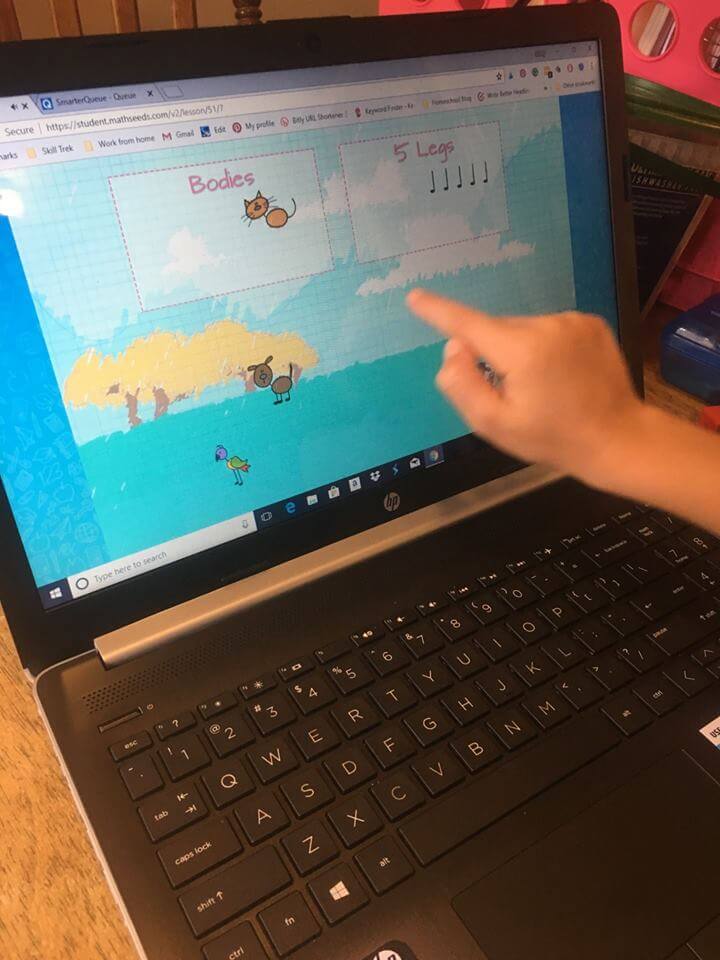 Then, I discovered MathSeeds. When I first heard of it,  I wasn't sure if it would fit our needs, because it LOOKED like it was all online, then I found out they were in the process of offering workbooks and even had printable worksheets on their website.
It sounded like the perfect balance.
I was compensated for this review, but all opinions are my own. Be sure to visit Mathseeds using this link for 4 weeks free, and use code WK10C9XVSA5 to get Mathseeds workbooks for 10% off. 
Mathseeds is a product of Reading Eggs (a multi award-winning online reading program for children aged 2-13), but with a focus on math skills.
Reading Eggs products are designed to progress at the child's pace, with an understanding that every child learns differently.  
Mathseeds aligns with the goals behind Reading Eggs teaching philosophy and teaches kids aged 3-9 the core math and problem-solving skills needed to be successful at school with fun, highly interactive and rewarding lessons.
Mathseeds combines highly structured lessons with fun motivational elements that keep children engaged and keen to learn. With an easy to use parent dashboard, the program allows parents to track their child's progress and access detailed reports on how many lessons they have completed, quiz grades, driving tests completed and more. 
Three Things We Love About MathSeeds
Mathseeds is so much more than just an online math skills program. It truly engages the child and provides them with the tools they need to excel at math. Learning math is actually fun with Mathseeds which is exactly what my ADHD kiddo needed!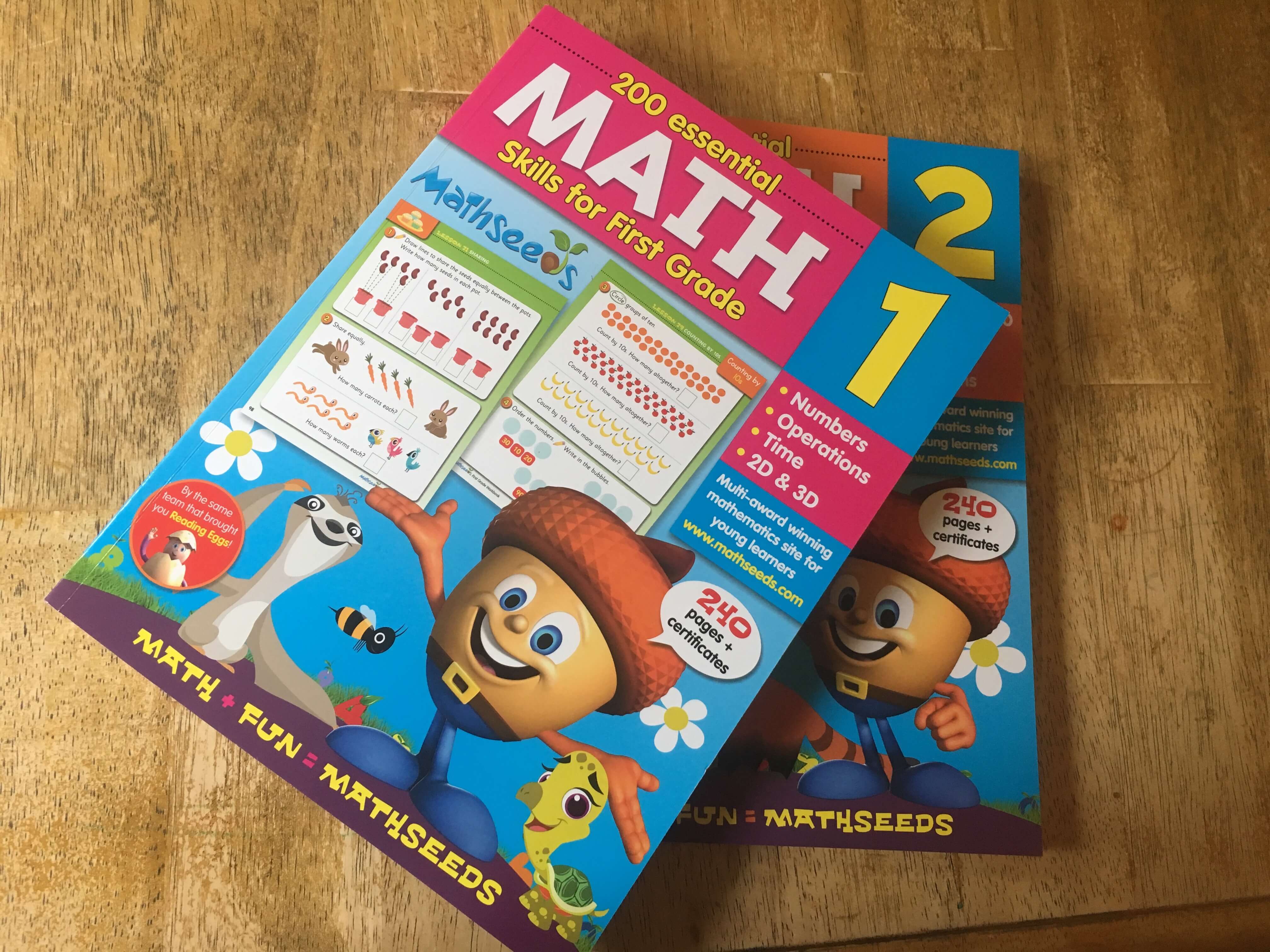 Workbook WITH Yearly Planner
I'm a workbook girl through and through. My son? Not so much! But, Mathseeds allows him to have the technology he prefers to learn with AND gives me the workbook I like to have on hand for offline learning.
Bonus? The workbook also has a yearly planner in the front that lays out what to do each lesson with your child. It also includes print versions of the quizzes and certificates of completion.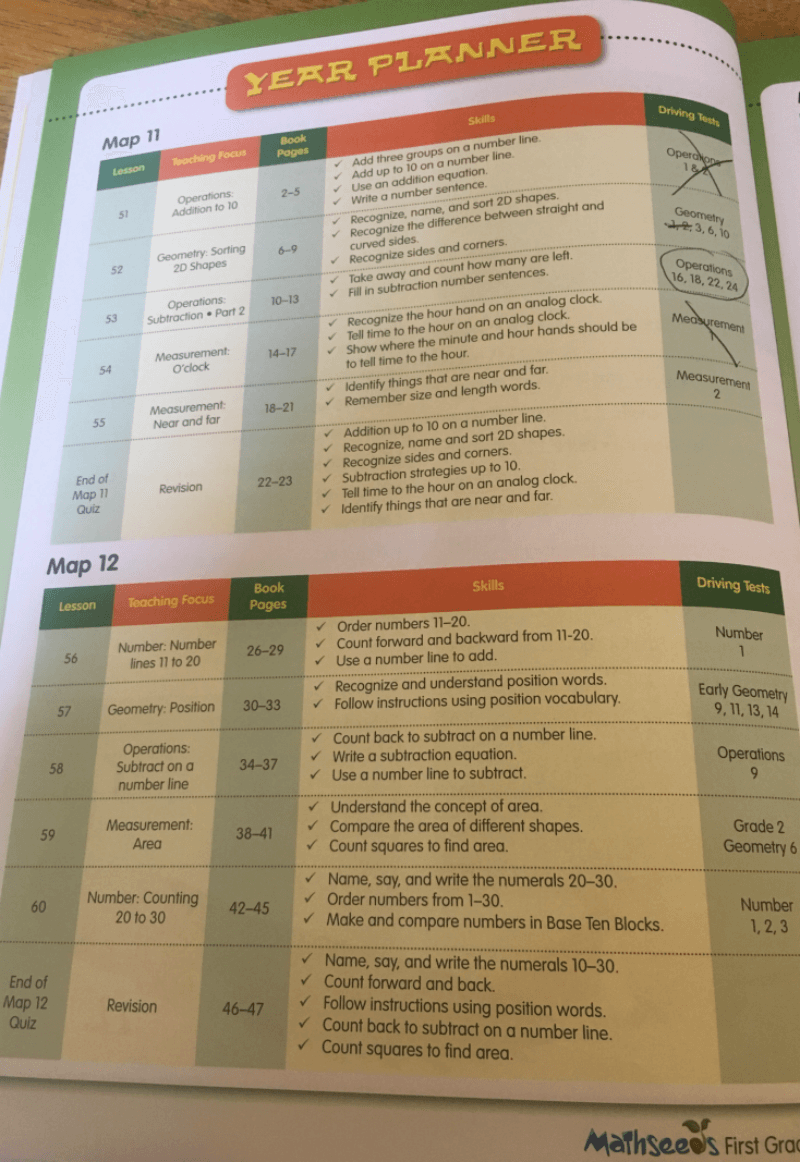 Driving Tests Track Progress
When your child uses an online program it may be hard to get a clear understanding of what they are learning. But, Mathseeds offers a solution to that!
Mathseeds Driving Tests provide homeschool parents with a clear picture of where their children in their learning cycle. Within each domain, the tests progress through a continuum of standards-based grade-level skills. At the end of each driving test, a race is unlocked for 60 seconds and the kids can play a fun game. So much fun!
Be sure to visit Mathseeds using this link for 4 weeks free, and use code

WK10C9XVSA5 

to get Mathseeds workbooks for 10% off. 
It is Fun and Interactive
The bottom line for us? Mathseeds is fun! My son struggles a lot with school. He has ADHD, Dyslexia, Dysgraphia, and Dyspraxia. Math is the one area where he does NOT struggle. I want it to be fun for him, but yet also challenge him. Mathseeds fits that desire for my son. Children with ADHD tend to gravitate towards technology because it moves at a faster pace. Just like their brains. Mathseeds provides my son with the tools he needs to learn math, at the fast and interactive pace he longs for. He is literally BEGGING me to do the math each and every day and as a parent of a special needs child, it makes my heart happy to see how much he loves this program.
How we are using Mathseeds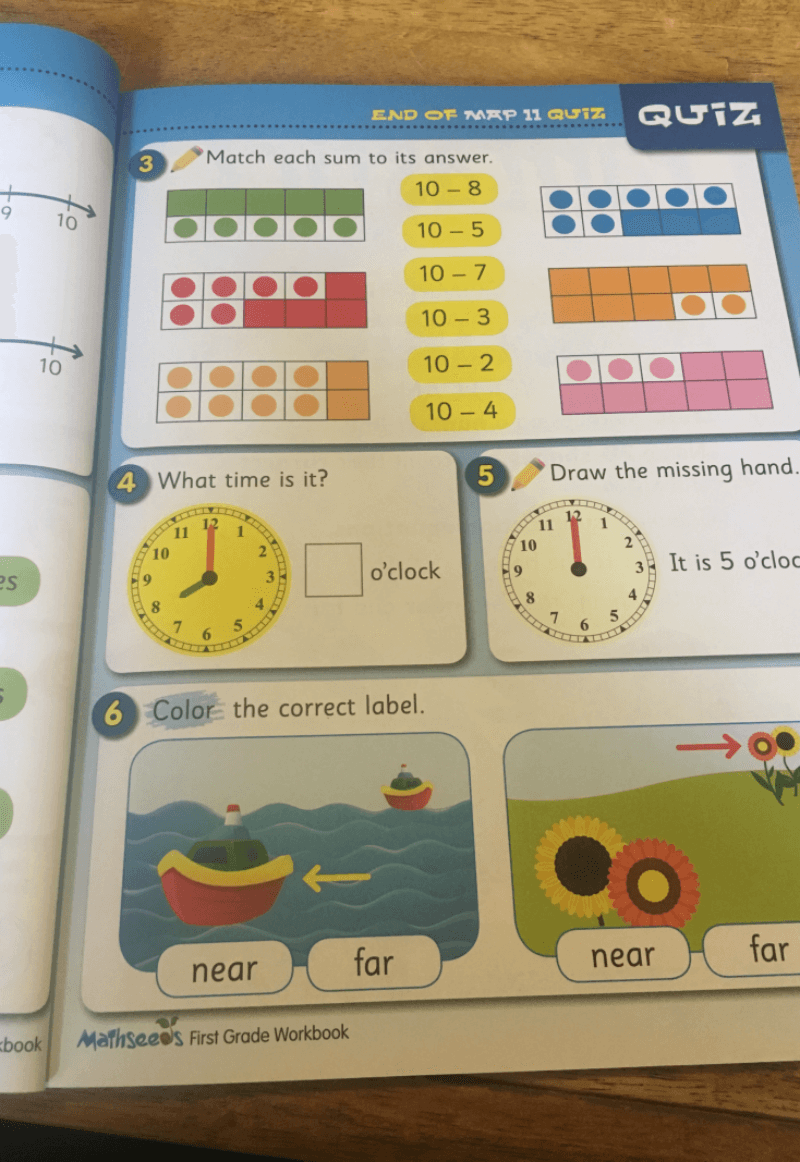 So, how do we use Mathseeds in our homeschool? Thanks to the planner at the front of the workbooks it is rather easy to lay out. Because my son has ADHD we keep his lessons super short. So, a lesson lasts us more than just one day.  Here is how we plan our homeschool days with Mathseeds.
Day 1: Online Mathseeds lesson
Day 2: Corresponding Mathseeds Workbook page for Day 1 Lesson
Day 3: Driving Tests or quizzes for Mathseeds Lesson from Day 1 and any workbook pages we may not have finished
Repeat plan for each lesson.
It is super easy to implement into our homeschool day, and I know that he is learning the math skills he needs to exceed in school at a pace that is appropriate for him.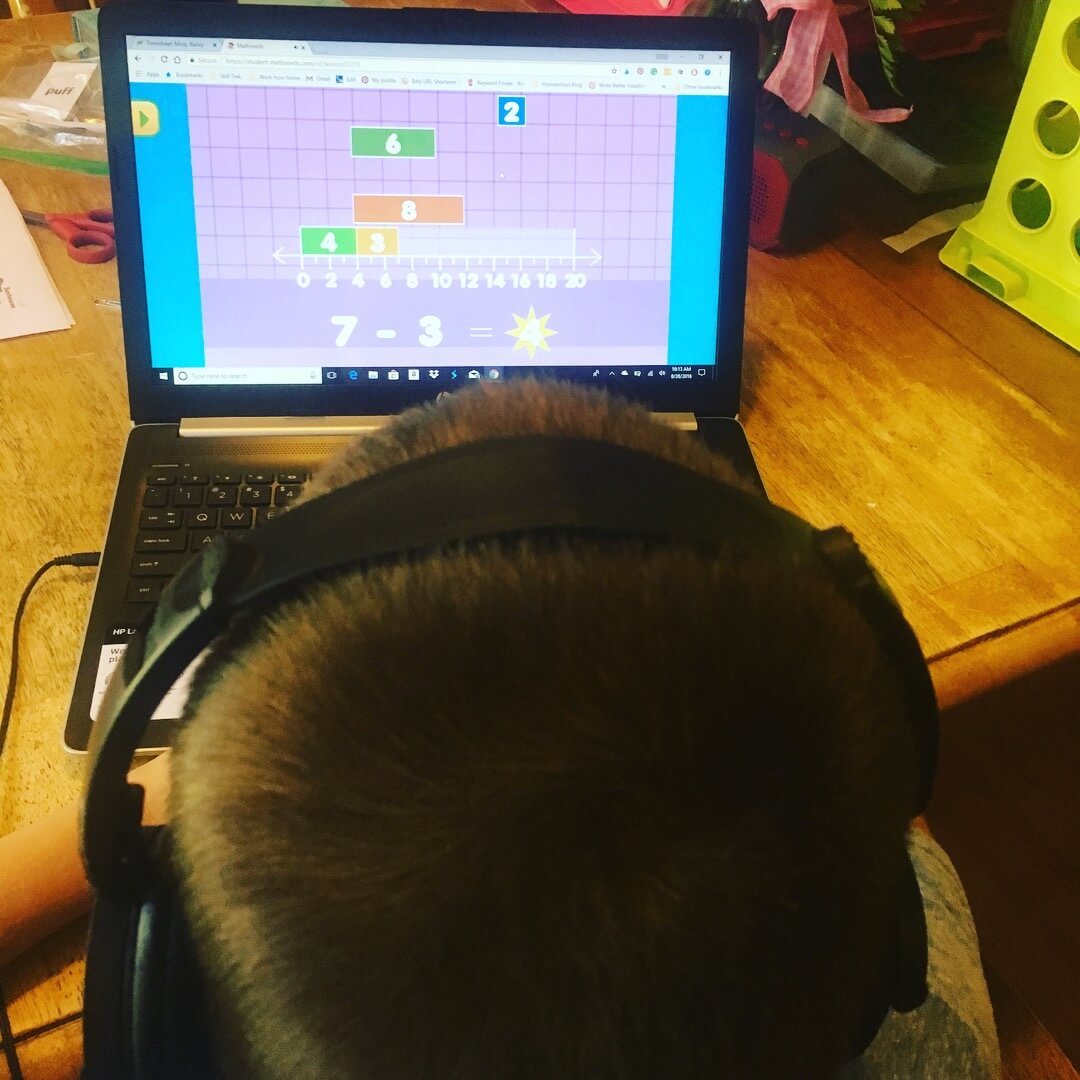 Want to learn more about Mathseeds? Be sure to visit Mathseeds using this link for 4 weeks free, and use code WK10C9XVSA5 to get Mathseeds workbooks for 10% off. 
You can also learn more about Mathseeds by following them on social media below.
Have you tried an online math course for your ADHD child?
If not, this is the perfect one to try!