Telling others you're homeschooling may leave you concerned about possible negative feedback. You may wonder how to tell others you're homeschooling.
Congratulations on making the decision to homeschool! Homeschooling has many benefits, and it is a decision that you will not regret. When it comes to how to homeschool, one thing you may be nervous about is how to tell others you're homeschooling. Telling friends and family may leave you concerned about possible negative feedback. Sharing the news with others also cements your decision; it makes it more real, and the thought of that may be scary.
Telling others you're homeschooling will get easier as time goes on. When you are first starting out, a few things can make sharing the news a little easier.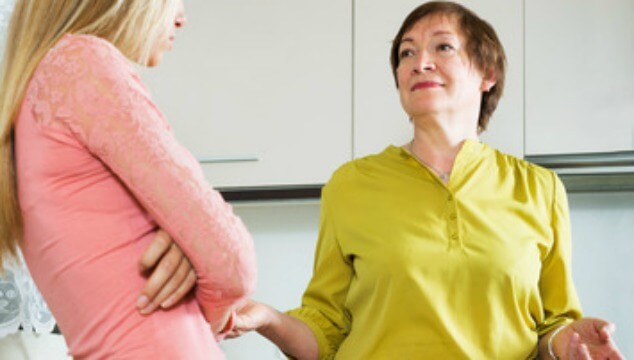 Don't tell others you're homeschooling in a crowd.
I made this mistake, and it backfired. We pulled my oldest daughter out of public school preschool over Christmas break. When asked at a Christmas dinner when she went back to school, I bluntly said, "She's not, we're homeschooling". You would've thought the roof caved in. I immediately felt a backlash from the dozens of family members in the room. I left in tears, second-guessing my decision.
Share the news one on one with your immediate family.
This way you can listen to their concerns, and take them into consideration. This will also give you time to share the reasons why you believe this is right for your family. I recommend telling them how you came to the decision. Share the fact that you prayed about it, and felt the Lord leading you down this path. Share the fact that you researched it, and have learned that there are many long-term and short-term benefits to homeschooling. Share books and resources that you have read with your family. This will show them that you did not make a rash decision. Are grandparents against homeschooling? I recommend inviting grandparents to join you on a homeschool field trip. Seeing that you are not the only one who has "fallen off the deep end" can help!
When sharing the news with your friends, be gentle.
Often times I have found that friendships change once you begin homeschooling. They may feel that since you are making this decision for your children, that you think they should too. Share with your friends why this is right for your children and that you still want to get your children together and be friends. If you are nervous share this post about how homeschool moms and public school moms CAN be friends. 
Do remember that these are YOUR children.
No one else can make the decision about school for your family. Once you have made the decision to homeschool stand strong in it, tell others that you're homeschooling with confidence, and don't back down. If God called you to homeschool, He will equip you for this journey. Believe me!
I have found the hardest ones to tell were our parents, then our friends. After that, I really didn't care about others opinions. Telling others gets easier over time, and I have found that many of those who were once negative about our homeschooling have asked questions, and complimented us through the years.
I would also like to add that if you have friends and family who were supportive of you homeschooling from the beginning be grateful and take the time to thank them for their support and encouragement.
How did you tell others you're homeschooling? Was sharing the news hard or easy?
Want more information about getting started homeschooling? Check out my book Homeschool 101!