Are you happy with the homeschool mom that you are? What kind of homeschool mom do you want to be? Chances are you just need to change your perspective to become the homeschool mom your kids need! 
Do you ever look at other moms and think "Oh, I want to be like her!"? Do you ever compare yourself to someone else? Or wish you were just a tad bit different?
I know I do. When I first began homeschooling I had an idea of the type of homeschool mom I wanted to be. Through the year's reality has set in, but if I'm honest, I still have her in the back of my mind, and I'm NEVER going to measure up.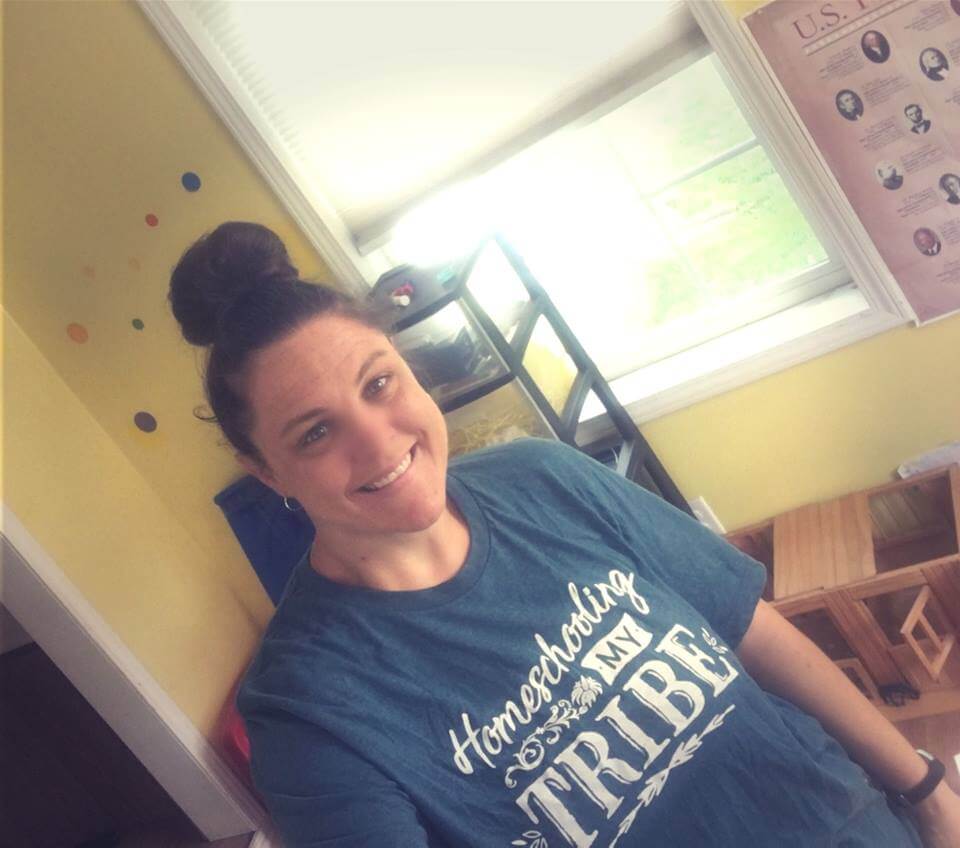 The "Perfect" Homeschool Mom
She has a meal plan that she actually sticks to
Her hair is done each day
Her kid's clothes NOT hand me downs
Crafts are TOTALLY her thing
Her home is decorated for each season AND holiday
Her flowers are actually alive
The kids NEVER use textbooks
Charlotte Mason is her idol
She doesn't have to work
She never comes unglued
Date nights? She has them…
Her home is always clean
So is her crossover. Minivans are SO last season 😉
She looks good in LulaRoe
She has time to exercise
And cook
And the money to eat organic
I could go on and on about the homeschool mom I want to be. But, in reality, I'm just me. I'm imperfect. My vans not clean, I can't pull off LulaRoe and a messy bun is sometimes all that happens. I have to work, and while I think Charlotte Mason rocks, that's just not my style. I'm just me. An eclectic homeschooler. And that's okay.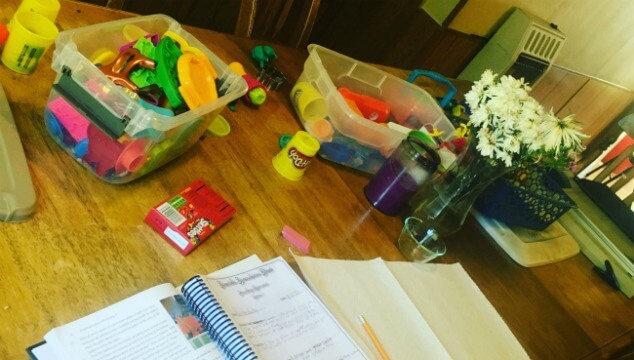 But, instead of moping in the fact that I'm never going to be the homeschool mom I want to be, I can remind myself of a few things.
When I Embrace Imperfection I have a more Joyful Homeschool
I'm the homeschool mom, my kids NEED
I can strive to be the BEST mom I can be.
I can grow and learn and improve.
I can embrace my imperfections because there are three beautiful kids who are watching every move I make.
I may be a mess, but God thinks I'm a masterpiece.
My husband adores me
My kids think I rock
Everyone is fed, and healthy and most days they all have clean clothes
I'm doing MY best and that will look different from everyone else's.
Moms, I think when we focus on the homeschool mom we want to be, we forget the homeschool mom that we ARE.  We are getting up each day and doing the BEST we can. The life of a homeschool mom isn't easy, our homeschool days may not look like someone else's. We may use a different curriculum than that other mom uses, but ours gets the job done. We may not be able to pull off rocking crafts, but we can bake with the best of them. For every strength we see in someone else, we notice our weakness. BUT, guess what? They have weaknesses too, and their weaknesses may be our strengths!
Today, I want you to take that homeschool mom you want to be, and kick her to the curb. Remind yourself of the homeschool mom you ARE. Because she ROCKS!
Related Posts:
---
Do you struggle with joy? Want more encouragement for homeschooling moms? Then you may be interested in our 5 day Choose Joy Challenge! A simple, yet encouraging challenge designed to help you have a more joyful homeschool! Sign up below.