Is your husband against homeschooling? I know what you're going through. Wanting to homeschool, but not being able to. I've been where you are and can help.
No time? Listen instead!
Dear Mom,
I see you. Wanting to homeschool, but your spouse is against it.
I see you. Counting down the days until Christmas break. Yearning to have your kids home with you each day.
I see you. Sending them off to school on the first day with tears in your eyes, wishing it didn't have to be this way.
I see you. Looking up educational activities, hands on projects, and "extras" to do with your kids on their days off.
I see you. Teaching your preschooler to read before they ever step foot on that school bus. Didn't you love seeing their eyes light up? You taught him that!
I see you. I have been where you are. Upset, angry, wondering why I couldn't just do what my heart desires. To homeschool my children.
Dear mom, whose spouse is against homeschooling, I know how you feel.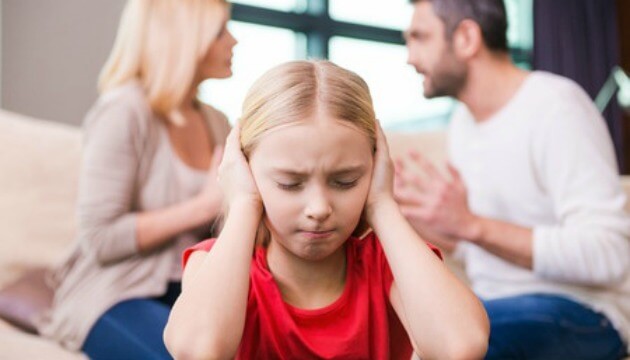 When one parent is against homeschooling, it makes life hard. Difficult. Emotional. And, I wish I had all the answers. I wish I could help you change your husband's mind, but in reality, I can't. You can't. And, we shouldn't even try.
There are two legitimate reasons that I feel people should never even attempt homeschooling. The first is if you really don't want to homeschool, and the second is if a husband doesn't support homeschooling. When a spouse is against homeschooling, homeschooling is guaranteed NOT to work. In order for homeschooling to be a success, both parents need to be on board. 100%. Homeschooling without husband support is NOT an option. I have heard cases where this happens, and believe me these are situations when homeschooling doesn't work. 
So, how did I change my husband's mind? I didn't. I begged I fought, I threw a fit, and in the end, my oldest got on that big yellow school bus. I cried. I was angry.  I felt like one of the homeschool failure stories. I thought I could never forgive him for making me send her. I researched how to convince someone to homeschool, but it just didn't feel right.
So, instead, I did these three things:
I Prayed. Hard. I prayed for her safety, I prayed for her teacher, I prayed for guidance as I went down this new path. I prayed that if it was God's will that HE would change my husband's mind and allow us to homeschool. I prayed that if it was God's will that my kids go to public school, that He please give me peace.
I Submitted. I let my husband make this decision.  Talking to your husband about homeschooling day in and day out is NOT submission. Believe me. I feel that God put my husband at the head of our home, and yes, I can disagree with him, but ultimately it is his job to lead our family.
I Was Prepared. I continued teaching her to read before she went to school each day. I continued teaching the other kids in my home their ABC's and 123's.  I continued subscribing to homeschool magazines and reading blogs. I figured that even if I never homeschooled, it wouldn't hurt to learn how to homeschool or teach certain subjects. I mean, after all, there is homework to do most nights right?
Dear mom, I encourage you to do the same, pray, submit and be prepared. These things helped me, and they can help you too. 
Then after what seemed like forever, something happened that I will never forget, he changed his mind. No real explanation, a few things had happened at the school, but none that was earth-shattering. He just changed his mind. We have been homeschooling ever since.
Now, dear mom, this may not happen with you. Many moms yearn to homeschool, and just can't. If this is you, I want to share one thing that I hope encourages you.
You are a good mom. Homeschooling does not make one mom better than the other. It does not mean that you or your husband love your child any less. Continue praying and nurturing your child, continue being involved, do what you have been doing. You are a good mom!
Do you long to homeschool? How have you handled not being able to? And what tips and wisdom do you have to share with other moms whose spouse is against homeschooling?