Want to make your kids hate writing? Of course not! But, if you are doing these three things you may be creating a reluctant writer.
Through the years homeschooling has had its ups and downs. There have been seasons where things have went great, and there have been seasons when things were not so great. Through all these seasons there is one area where we have consistently struggled.
Writing.
I know, I know. I'm a writer. I love to write. My oldest loves to write. You would think writing comes easy in our homeschool right? But, no it hasn't.
Because my middle is a reluctant writer. She hates it. And, if your student refuses to write I can tell you what may be causing their frustration.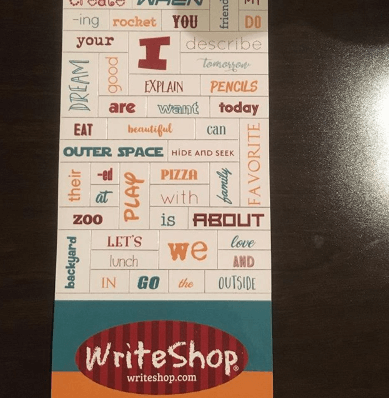 How to Make a Child Reluctant to Write
Force Creativity
Tell your child exactly how and when to be creative. Make sure to give them a set amount of time to outline, write and finish the work. Tell them the topic they need to write about and leave no room for flexibility. You want to be done with "writing' in 15 minutes so while you're at it you better set that timer. Nothing like a little bit of extra pressure to force creativity. After all, writing is not supposed to be fun, right?
Demand Perfection
When you read your child's writing project be sure to point out every spelling and grammatical error. While you're at it, remind them to follow the five-paragraph rule. And don't forget to encourage them to have the absolute BEST handwriting.
Pick it Apart
While reading your child's story, tell them how you would have done it differently. Point out the flaws in the storyline. If it's humor and you didn't find it funny be sure not to fake a laugh. Compare it to their siblings work so they know how it's supposed to be done.
Want  Your Child to Hate Writing? 
If you want your child to hate writing be sure to try the above things they work! I know 🙂 My daughter has hated writing forever and it's probably because I have done most of the above things. Not to intentionally discourage, but in my mind, I thought they would help.
What  I didn't know was that in my effort to encourage my reluctant writer to write, I was actually zapping every bit of fun out of it. And with that, I was also killing her creative spirit. Her natural zeal, and ability to be herself in her writing tasks.
I caused her to hate writing
How did I realize that?  I found WriteShop.
Write Shop has added a new level of fun to our writing. The games and brainstorming sheets have shown my struggling writer to find her own voice. The self-editing skills have encouraged her to edit her OWN writing, so I don't have to!

WriteShop has taken my daughter from tears to laughter. It has shown me HOW to encourage writing in early years, and fun strategies for motivating reluctant writers.
So, do you have a child who hates writing? I understand. Believe me. If you want to turn that hate into love, I highly recommend finding a writing program that takes a daunting task and makes it fun. For us, that program has been WriteShop. It is full of fun writing activities for reluctant writers, you will love it!