Homeschool podcasts are a great way to learn how to homeschool as we go about our daily tasks. They allow you to take in information in an audio format and are a valuable resource for your homeschool.
When I first began homeschooling I devoured all of the books I could on how to get started in homeschooling. Through the years I have recommended many of those homeschool books to fellow homeschool moms. However, there have been times in my life, and I know in the lives of others, where we quite frankly don't have time to read. Or, even though I have a hard time understanding it 😉 some moms just don't like to read. That is when a good homeschool podcast can come in to play.
Podcasts are a great way to learn while going about our daily tasks. They are the perfect way to take in information in an audio format and can be a valuable resource for your homeschool.
Here are some of the best podcasts on how to homeschool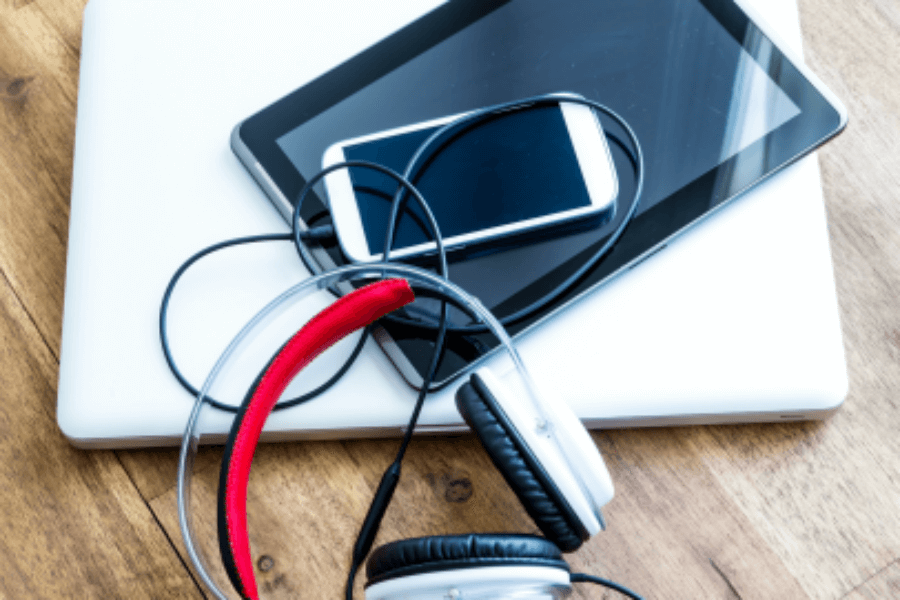 Homeschool Talks Podcast
Homeschool Talks is an informative podcast about all things homeschooling. We feature exciting interviews with homeschoolers from all walks of life. Each episode is packed with practical tips, inspiring stories, and more.
The Read-Aloud Revival 
Want to make meaningful connections with your kids? Sarah McKenzie's podcast The Read-Aloud Revival is passionate about books and reading to children, and this podcast is an inspiration to so many of us parents out there. Sarah shares tips on read-aloud time, book lists for all ages, and so much more.
The Homeschool Sanity Show 
Dr. Melanie Wilson is a psychologist, homeschool mom, and blogger. Her homeschool podcast offers homeschool advice, organizational challenges, and teaching tips. Dr. Melanie Wilson is part of the Ultimate Homeschool Radio Network and launches a new episode every Tuesday.
The Homeschool Snapshots Podcast
The Homeschool Snapshots Podcast from Pam Barnhill gives you a peek into the lives of the homeschoolers next door. Pam interviews homeschool moms from all walks of life and chats about homeschool topics related to special needs, organization, homeschool methods, morning time, and so much more. Check out my interview on the Homeschool Snapshots podcast about homeschooling with joy.
The Homeschool Solutions Show 
Another podcast from Pam Barnhill. This homeschool podcast streams some of the best content from homeschool bloggers on the world wide web.
The Homeschool Sisters Podcast 
Every homeschool mom needs a sister by her side, and the Homeschool Sisters Cait and Kara share life in their homeschools, and those of their guests.  and they chat about all things homeschool related.
Raising Lifelong Learners with Colleen Kessler
Colleens interviews with homeschool moms like you will help encourage you to inspire your kids to view their world with play and passion and fascination. Check out my interview with Colleen on homeschooling with ADHD, choosing joy and so much more. 
Your Morning Basket 
Do you want to know more about morning time? Pam Barnhill's podcast will encourage you to start your homeschool days with truth, goodness, and beauty.
The Joyfully Homeschooling Podcast
My podcast, the Joyfully Homeschooling podcast is here to encourage and inspire you on your homeschool journey by providing practical tips for real life homeschooling. Through real stories, real struggles, and real life, my guests and I share how to embrace imperfection and strive for a more joyful homeschool.
So, are you ready to check out one of these how to homeschool podcasts? Grab some earbuds and a cup of coffee, or head to the gym for some much-needed mom time, and devour one of these wonderful homeschool podcasts!