I have learned that many things are a part of making homeschooling successful. One of these is the importance of homeschool moms making friends with other homeschoolers.
Want to listen instead? Click play below!
When I first began homeschooling, I didn't realize how much my friendships would change. Everyone talks about needing to "socialize" our kids, and how they need to have friends, but nobody explained to me that I would need homeschool friends too.  I didn't realize how hard homeschooling can be, and how I would need a support system too.
Since I started on this homeschool journey over 5 years ago, I have learned how to homeschool and that many things are a part of making homeschooling successful. One of these is the importance of homeschool moms making friends with other homeschoolers.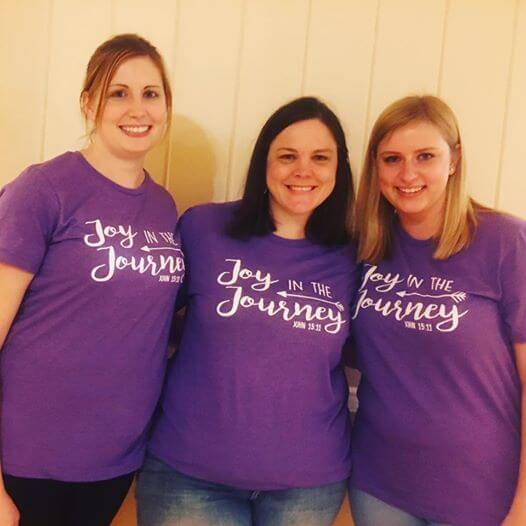 I remember reading one of my favorite books, Todd Wilson's Lies Homeschooling Moms Believe
. In this book, he shared how every mom needs a homeschool BFF. While reading the book, I immediately thought of mine. Now, when I started I didn't have one, and my first year was hard. I had a support system but no one who completely "got" what I was going through as a new homeschooler with little kids. Now, looking back I realize how important that is.  Why is this important? For a number of reasons, but I am going to share three.
Homeschool moms give you someone to be real with. 
Did you lose your cool with your kids?  Its okay, apologize, and strive to do better! Dishes still in the sink? Give yourself grace! Didn't start school until noon? It's okay; call it a 3-hour delay. These are the kind of moments and days that will happen over and over again. Sharing these struggles with another mom who "gets it" is so important! It helps you realize you are not alone. When I am having a bad day, I know I can text one of my homeschool friends and they will encourage me. In return, they can do the same with me (I hope!).
Homeschool friends can provide much needed accountability.
Finding someone who will help hold you accountable is important.  The school must get done, and while we all deserve a little grace after a bad day, the truth of the matter is we are educators. Our job is to get school done. A good homeschool friend can encourage you when you're in a rut, and hold you accountable. It can happen through a gentle nudge to hit the books, or a great book or curriculum recommendation when a child is having a hard time in a certain subject. As homeschool moms we shouldn't always "need" someone to hold us accountable, but when trials happen, or we hit a rut, having a homeschool mom friend can be a big encouragement and can help give us the accountability we may need.
Homeschool moms know that homeschooling is not something everyone understands.
Having someone who understands the trials of homeschooling will be a huge encouragement to you. Not everyone "gets" homeschooling. And, I am going, to be honest with you; your relationships with those who don't homeschool will change. This doesn't mean those friendships aren't important to you, but that naturally you will be on a different path than your friends whose children go to public school.  Your children are with you all the time, others aren't. You can't go for coffee at noon childless. Naturally, some friendships will dissolve, while others may hang on. I have great friends whose kids are in public school but when it comes to talking about "school" problems, we don't have as much in common. You need homeschool help for moms from friends who "get" the curriculum dilemma, a mom you can contact when you need homeschool curriculum help. Homeschool friends will "get" why the socialization question is SO annoying and who "get" why you can't decide whether to test this year.
Homeschooling is hard, and each year I face a new trial. When I first started I had one child who I was homeschooling, now I have three. My homeschool friendships have changed also. I find myself encouraging those moms with little ones, while those who have been on the journey awhile with me are going through the same struggles of realizing we have more than one kid to educate!
No matter where you are in your homeschooling journey, I encourage you to find another homeschool mom to be friends with. These friendships are important to your sanity and maybe the other moms too! These moms can give you encouraging words for homeschool days that seem like they will last forever.
Homeschool moms can encourage each other, just by sharing their struggles, their joys, and their wisdom.
PS: Want to really encourage your homeschool tribe? Grab one of these t-shirts for you and your homeschool friends!