Are you ready to ditch the textbooks? Thanks to programs like Teaching Textbooks, I have realized that ditching the textbooks does not mean our children aren't getting a high-quality education. Here are 5 reasons for you to consider ditching the textbooks too!
Years ago when I first began homeschooling I balked at those I knew who used a lot of online homeschool programs. I felt that they were offering their children a "less than" experience. You see, I am a "real" book girl. I don't really like digital books. I want to feel the book, smell the book, and get to know the book.
I know. I am weird. Or maybe I am not alone? Please, let me know what you think…
Anyway, I felt I would always be a textbook girl. Online learning was just NOT for me or my kids. Fast Forward a few years and my girls and I got to the point where we were butting heads each and every day over math. I couldn't teach the way they learned, and they couldn't learn from the way I taught, so we switched to our very first computer-based program, Teaching Textbooks.  Since then I have slowly ditched the textbooks.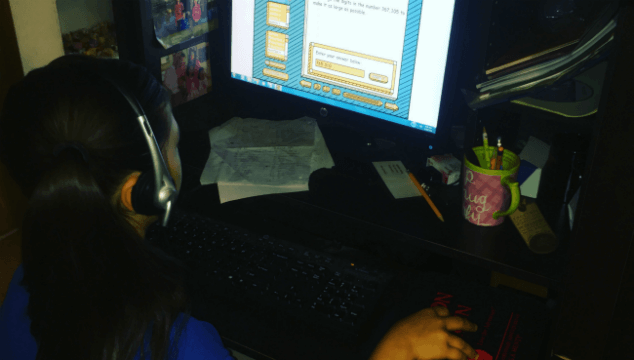 As homeschool parents, we want to make the best possible decisions for our children's education. There are SO many curriculum options out there, and for that, I am very thankful. Through the years I have realized that ditching the textbooks does not mean our children aren't getting a high-quality education.
Here are 5 reasons for you to consider ditching the textbooks too!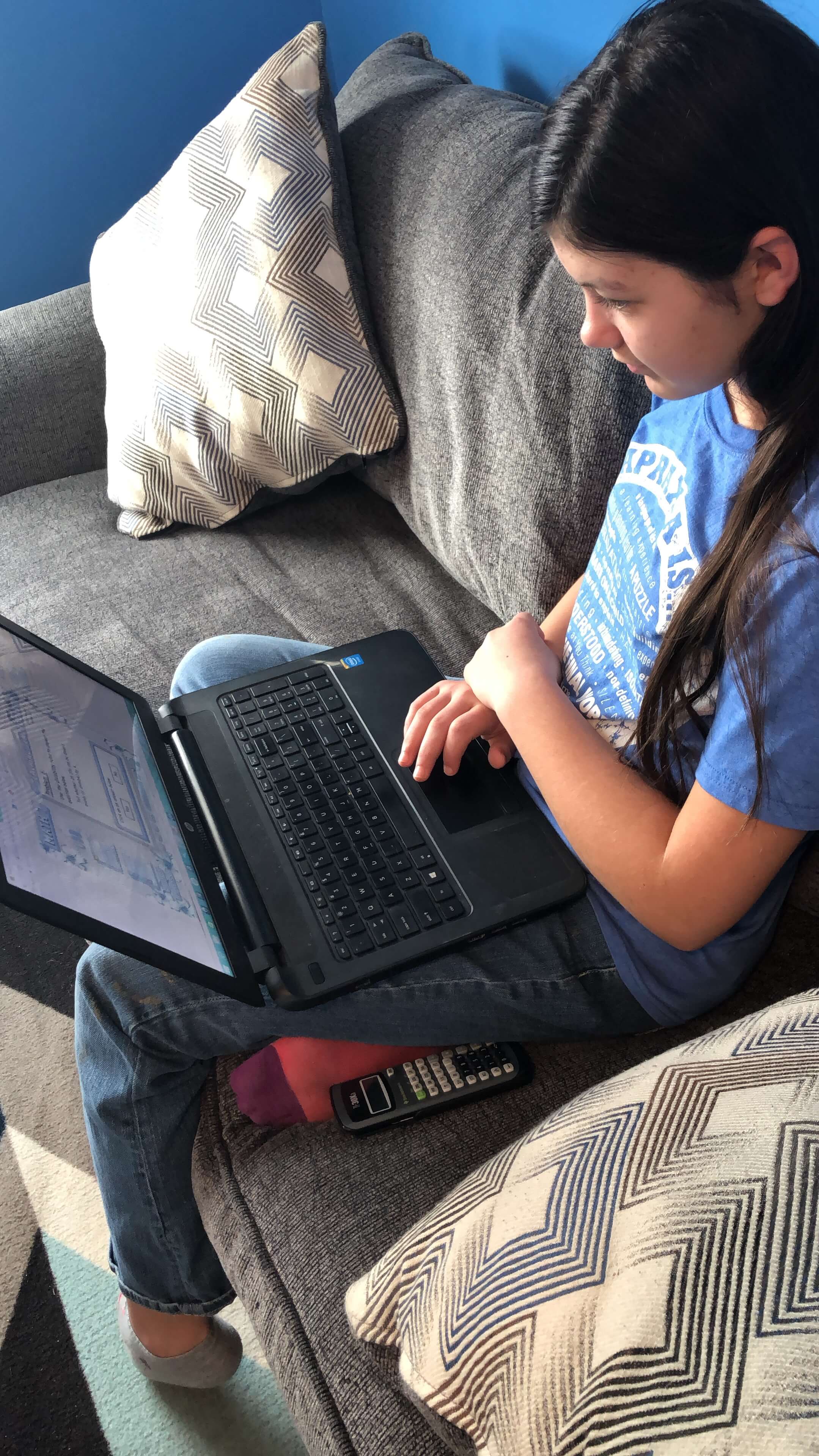 No more Dealing with Books
Technology has made homeschooling so much easier for many of us. We no longer have to make multiple trips to the library, or wait for a curriculum shipment to come in the mail. After a purchase, the curriculum can literally be delivered to us in minutes. This also means your children no longer have to pack their books when you are on the go or have to worry about misplacing a book. Instead, all your children need is a computer or tablet. They log on and sign in. Your children are able to access their lessons without you and can get done with their school work independently.  
Less Work for the Parents
With an online or computer-based program, the curriculum is already set up for you. This means you do not have to organize your curriculum, or set up your lesson plans. The planning is minimal on your part, meaning less work for you! With a computer-based or online program like Teaching Textbooks, you also no longer have to grade papers. The lesson moves on as your homeschooler completes the material. This does not mean you have no idea what your child is learning though. As a homeschool parent you are still able to log in and access their lessons and grades. Meaning you will know how they are progressing each step of the way.   
This also means you will have an easier time meeting your states homeschool requirements.  With online access you have a quick and painless way to print off records as you need them. This makes putting together an end of the year portfolio easy peasy.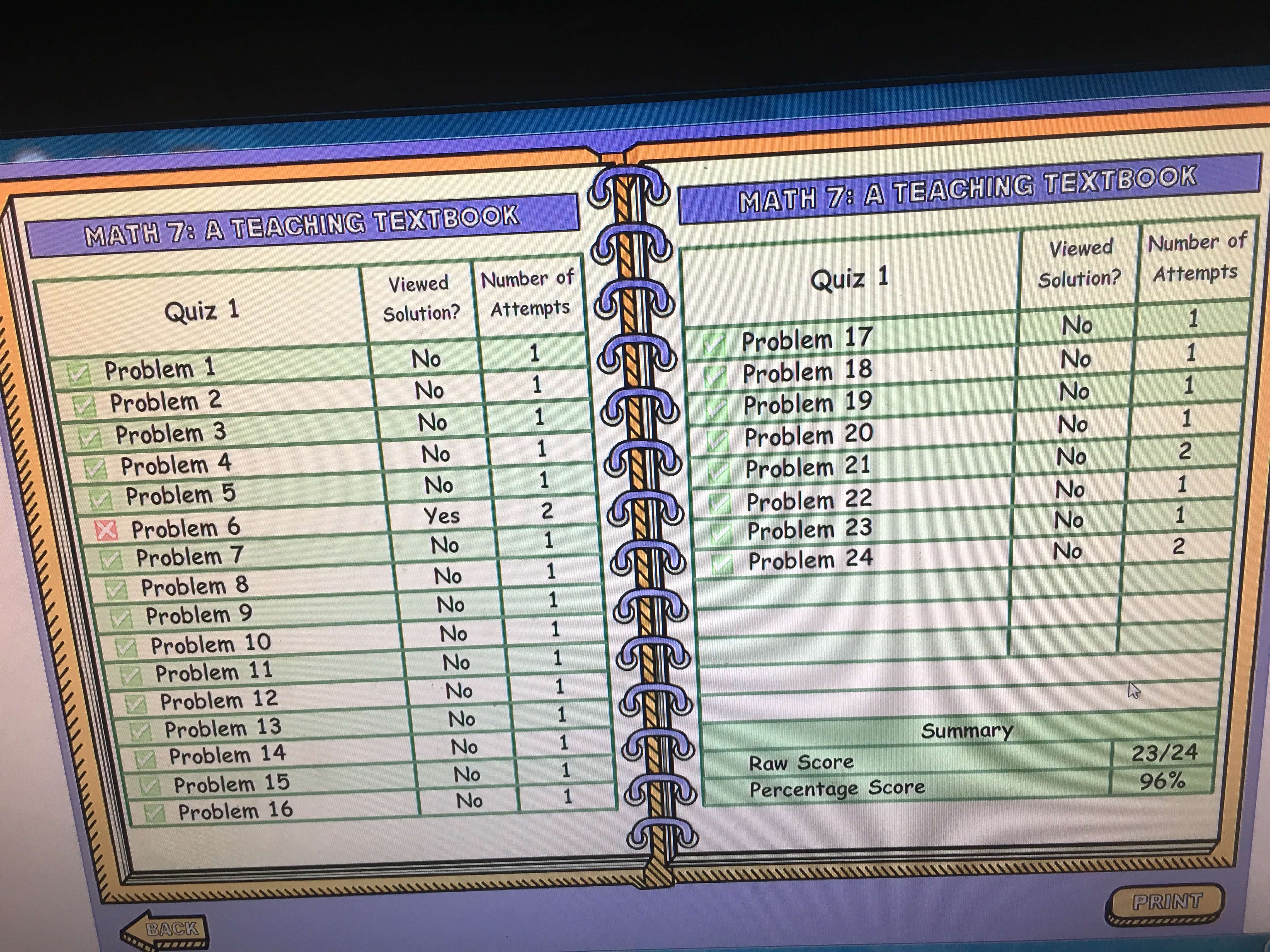 Ditching the Textbooks Can Bring Joy Back to Your Homeschool
As homeschool parents there are going to be areas where we just struggle with teaching. This does not mean we are a failing at homeschooling. It just means we need to embrace the areas where we are strong and consider outsourcing the areas where we are not.
Homeschooling doesn't have to be a chore, and it shouldn't be.  Ditching the textbooks and using a computer-based program can help get you out of the picture but still provide your children with a high-quality education.
A Much More Cost-Effective Approach to Homeschooling
In many cases ditching the textbooks is a much more cost-effective approach to homeschooling. Computer-based education costs the curriculum publishers a lot less, meaning they can pass on the savings to you, the customer.
You will also save on shipping costs, printing costs, and office supply costs (like binders, folders, etc).
Computer Based Learning is More Interactive and Customizable
Online programs make learning fun and interactive without excessive paper and heavy textbooks. Most computer-based programs also provide an individualized curriculum that allows your child to work at their own pace. This is perfect for families like mine who have children with special needs. This is probably my favorite part of ditching the textbooks.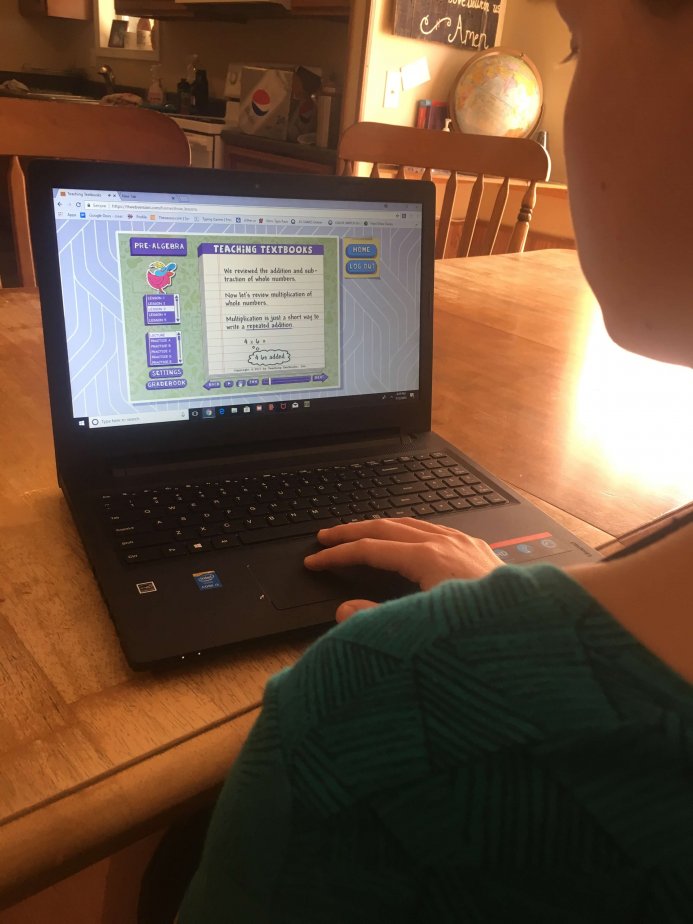 All of the reasons I shared with you for ditching the textbooks stemmed from the first program we used that did not require a book. Teaching Textbooks.
Computer-based homeschool programs like teaching textbooks online subscription can be a great solution for many families. With a variety of formats, including CD's and an online platform, there is bound to be a solution that will work for you and your family.  
Teaching Textbooks is an interactive, multimedia-based homeschooling program that teaches your homeschooler through fun, animated lessons, and activities. As a busy homeschool mom I love the automated grading and that I can view and print their records at any time. This means I am easily able to track my student's progress.
The lessons offered by Teaching Textbooks take MUCH less time than the workbook lessons we used before. They are brief, hold my children's attention, yet also are effective enough to help my homeschooler learn the material.
Teaching Textbooks math program truly makes homeschooling easy thanks to the flexibility of the program and the ability it gives my children to work independently.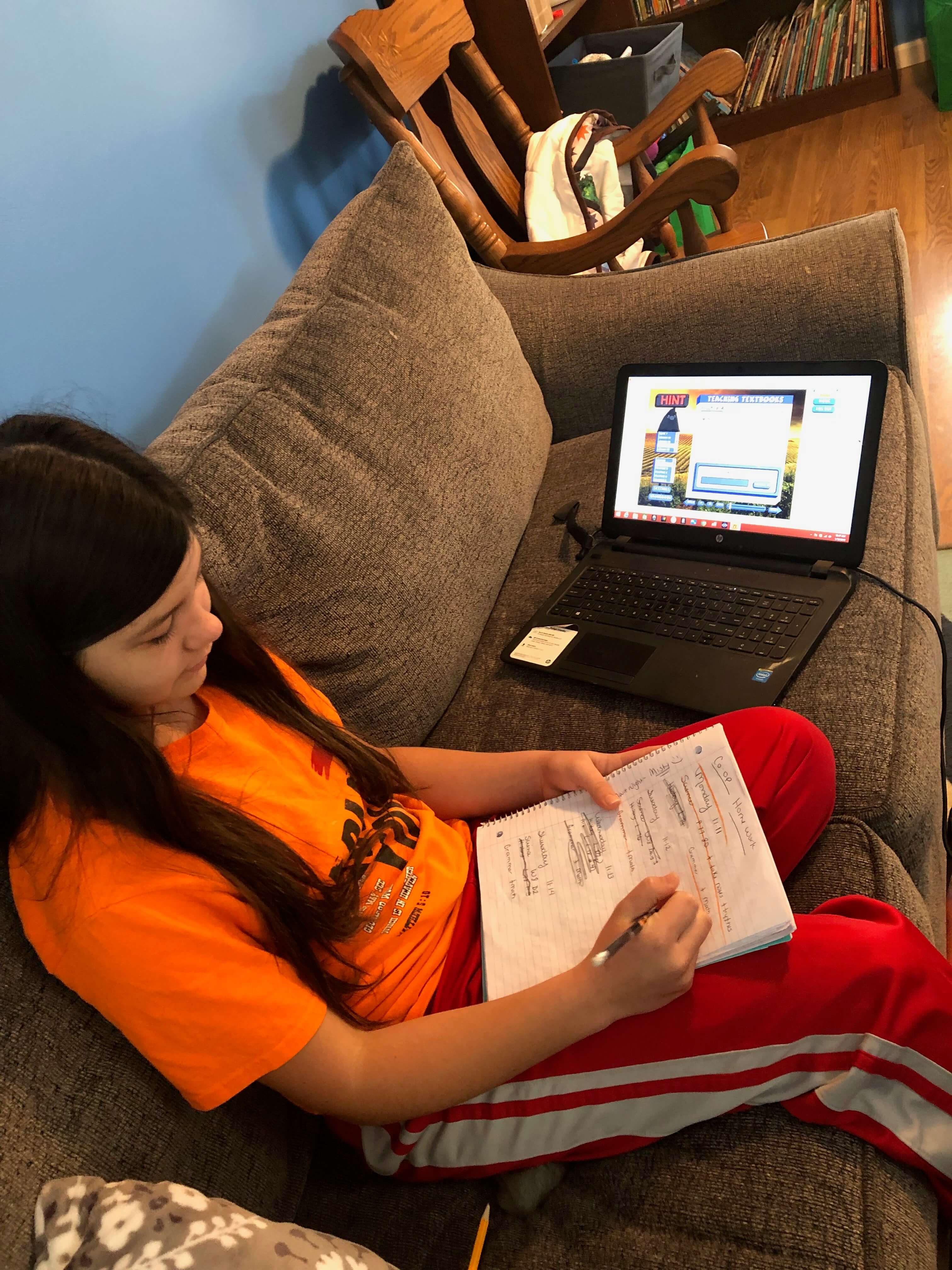 There is a lot to think about when it comes to ditching the textbooks. However, I have found that since we made the switch over to fewer textbooks, and more online learning my kids have really fallen more in love with homeschooling.
If you are considering ditching the textbooks I encourage you to make your first computer-based program, Teaching Textbooks. The independence it has given my children has made it a top choice in our homeschool.  Head over here to read more of my Teaching Textbooks reviews. You can also take a Teaching Textbooks placement test, and sign up for a free trial to get a Teaching Textbooks sample lesson. 
As a thank you to the Joy in the Journey community, Teaching Textbooks is giving away a free year of their online curriculum. Enter to win below.