I know not everyone is called to homeschool. However, every Christian parent should spend time on their knees and prayerfully consider homeschooling.
I have said numerous times on this blog that homeschooling is not for everyone. I have shared how public school moms and homeschool moms can and should be friends. I promised that as a homeschool mom I don't judge public school moms because I know not everyone is called to homeschool.
I still believe all of this.
However, I am also, now urging each and every Christian parent to seriously spend time on their knees and prayerfully consider homeschooling.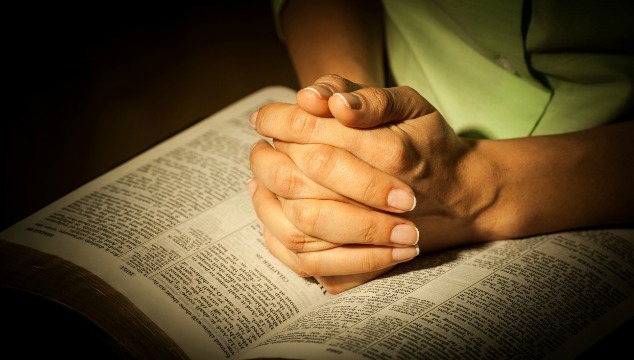 The recent ruling by our President that bathrooms need to be opened and free to all genders is really just the final straw for me.  And no, it is not because I am a homophobe or someone who discriminates, or anything else. It is because it is proof (as shown in this video) that our president truly could care less about the health and safety of our children.
What is to stop any man from following a young girl into a bathroom? What's to stop a group of boys from bombarding one girl in a locker room? They now have the freedom to come and go as they please with no chance of punishment. (Heidi St. John has a great podcast about this)
That's ludicrous. This on top of common core, and on top of the fact that public schools teach our children everything that goes against the Lord means it's time for Christian parents to take a stand.
I mean, think about it. If someone came into my church, stood in a pulpit and preached false doctrine they would be run out of the church. We would not want someone coming into our church and teaching our children that the world is millions of years old, or that Jesus does not exist. We would not want them telling our kids that having premarital sex is ok, and to do what "feels" good. We would not let someone in church tell our children that homosexuality is ok and normal. We would not want our bathrooms opened up so anyone can come and go as they please. Yet Christians send their kids willingly into public schools to be taught and exposed to this all the time.
Beware of false prophets, which come to you in sheep's clothing, but inwardly they are ravening wolves. Matthew 7:15
Please, I urge you to prayerfully consider homeschooling.
Yes, you can afford it.
No, you don't need a degree.
Yes, your kids can go on to college.
No, grandparents, they won't mess up your grandchildren.
 No, you don't need loads of patience to homeschool.
Parents, I have been where you are. I didn't want to homeschool. I fought it. Then, God called me to it. My husband then fought it. Then, God softened His heart.
I have heard the reasoning behind leaving kids in public school, and I understand a lot of them.  But the more and more corrupt and out of order with God's laws our government gets the worse our public schools are going to become. I believe the benefits are becoming less as the risks become more. Let's take a look at a few of them.
Our children need to be the salt and light
One of the most prominent ones is that our children need to be the salt and light.   The salt and light argument is not valid.  I have had public school officials tell me that they cannot speak about Jesus in the public school system (in some cases they can, but still they have to carefully watch what they say). See an example of this here. If adults can't do it what makes you think your children can? There have been numerous cases like this one or this one where students have been told to NOT discuss Christ in schools. Also, it is not a CHILD's job to witness and preach to others. Jesus was speaking to adults that He had trained when He told them to go be the salt and the light (Matthew 5:13-16).
You can read my whole post about why it is NOT our kid's job to be the salt and the light here. 
Our schools need to put God back in schools
We hear all the time that we need to put God back in schools. Well, in reality, God was never in government-run public schools. As soon as we turned our schools over to the government God was not welcome.  A school that takes money from the government cannot teach about Christ. It's a violation of church and state.
I urge you today, to please spend time in prayer asking God what he wants you to do in regards to your children's education. Maybe it's a private school, maybe it's public school, maybe it's homeschooling. But, ASK HIM. Truly open your heart to the possibility that it may NOT be the public school anymore.
Going along with this is the movie Indoctrination. If you have not watched it I encourage you to do so NOW. It is a must watch for any Christian parent.
Disclaimer:
* I want to point out that I am not anti-teacher or school administrator. I believe that there are many great Christian teachers, principals, and administrators out there. It is not their fault the public school system is in the state that it is. It's the system. It is a system that has left God out from the beginning. It is a system that teaches kids to pass a test, because if not the school won't get its money. It is a system that is failing our children over and over again* 
Ready to consider homeschooling? Check out my book Homeschool 101!