As Christian homeschool parents, we want to raise our children with a Biblical worldview. But, how do we do that if the Bible is just a subject? We can't! Bible is more than that, and we are going to break down exactly why.
When we first began homeschooling I never considered whether or not a curriculum (outside of science) should be "Christian". In my mind, the only thing that would maybe not line up with God's word would be the whole creation/evolution debate. The importance of a Christian curriculum in all other subjects wasn't high on my priority list.
But, that first year,  I ordered a big boxed curriculum from a Christian publisher and realized very quickly how much I wasn't taught in school. I also loved how Christ was truly woven into every aspect of our day because we were using Christian materials.  I have continued to choose Christian materials for nearly every subject since.
At the time though I still did not realize that I was laying a foundation for a Biblical worldview with my children. I thought I was just "homeschooling" them. However, throughout the years I have realized how much stronger of a foundation they have in the biblical truths than I did at their age. I see the difference in how they can relate to scriptures even as children, compared to many adults.
I realize now the importance of having a Christian curriculum in each and every subject. 
I was compensated for this post from Apologia , however, all opinions are my own, and we were using and loving Apologia  WAY before compensation was even a thought 😉 
Davis Carman, owner of Apologia has said,
If there was ever a time to homeschool, it is now. I believe in homeschooling, I believe in defending the Christian faith, and I believe that every subject (and I mean EVERY subject) should be taught from a biblical worldview. That is why the mission of Apologia is to help homeschooling families, learn, live, and defend the Christian faith.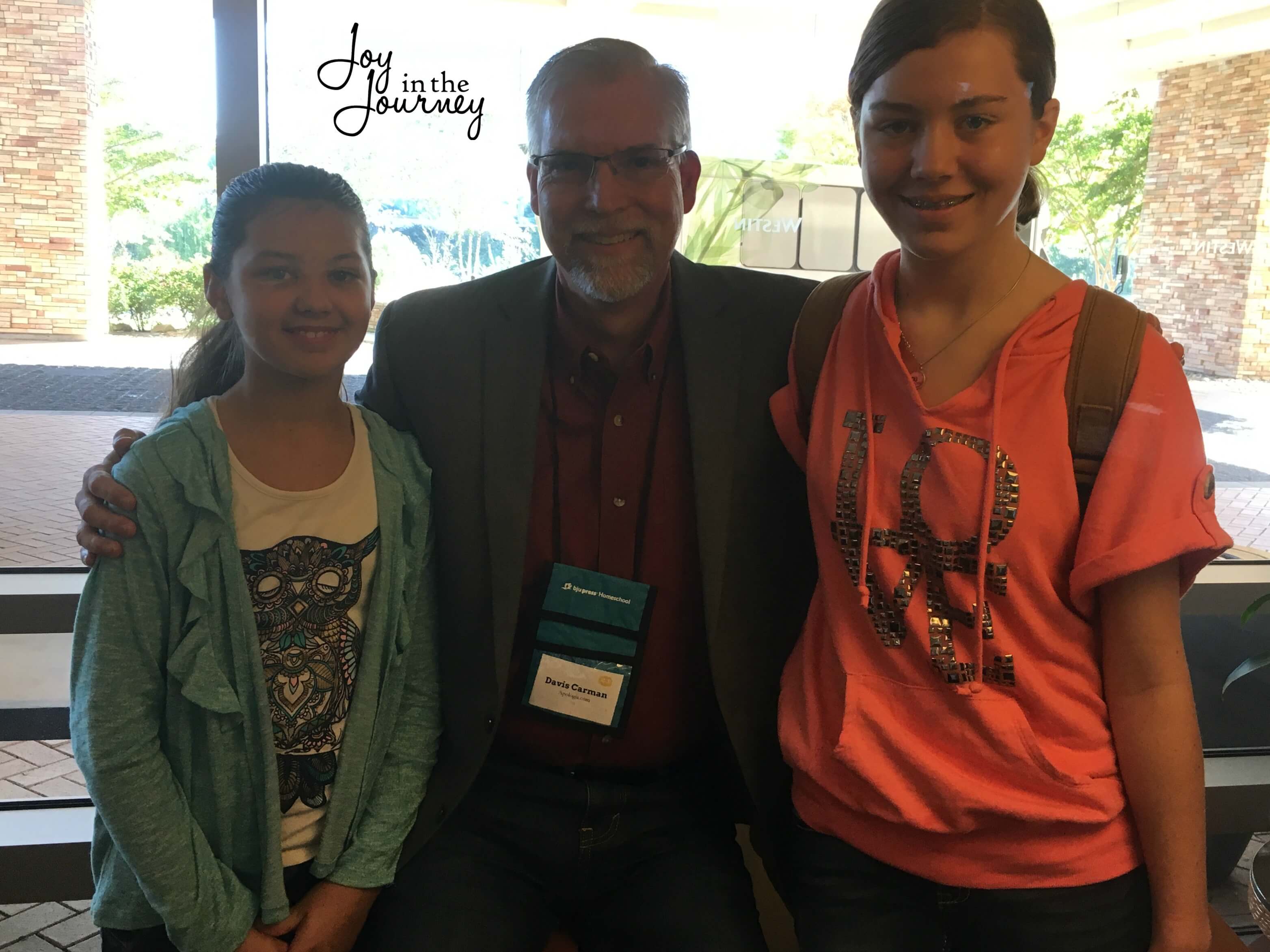 I love the idea behind this because by choosing Christian curriculum that is exactly what we are doing. We are training our children to defend the Christian faith. What better way could we raise kids for the Kingdom?
Why BIBLE is More than Just a Subject
When I started homeschooling I figured bible would be something we would just mark off of our to-do list. A subject. Now, I see that it is so much more than that. When people think of a Christian homeschool education, they most likely think of a family sitting around praying together at the start of the day, and a regular Bible study. But, a TRUE Christian education is so much more than that. We want to raise our children up with more than just bible as a subject. We want them to have a BIBLICAL worldview. As Christian parents, we should strive to have every subject be taught in submission to the Lord Jesus Christ.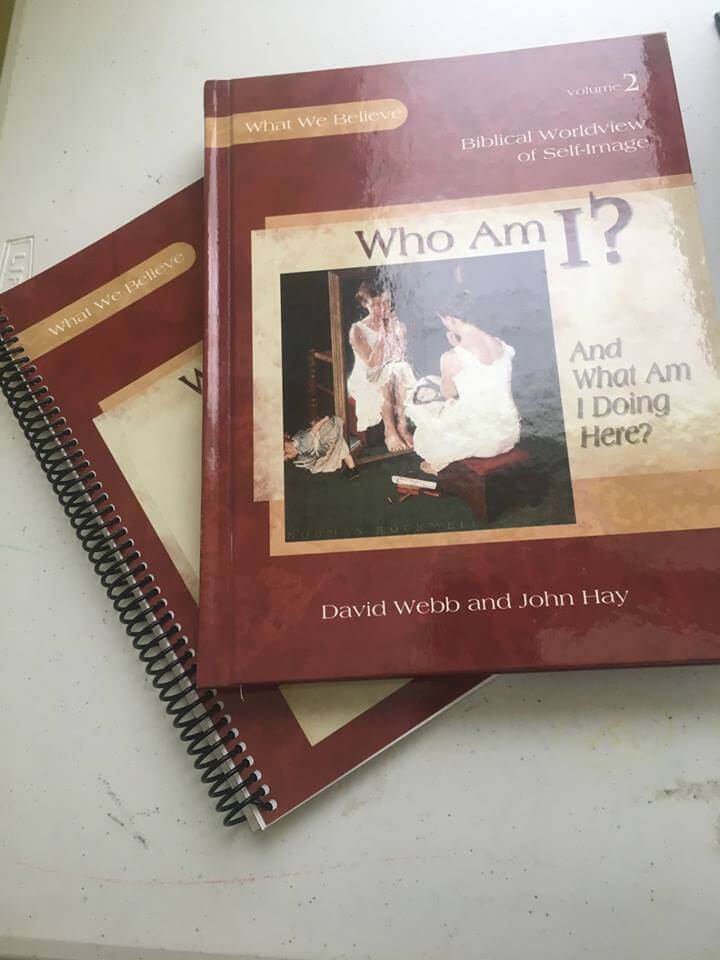 As Christian homeschool parents, we have the ability to offer a biblical alternative to traditional education. The bible can be taught for what it is, the inspired word of God, and as the foundation for all other subjects. In a homeschool that is focusing on raising our children with a biblical worldview, all subjects, from math to social studies, and biology lead to God.
The Importance of a Biblical Worldview
"I advise no one to place his child where the Scriptures do not reign paramount.  Every institution in which men are not increasingly occupied with the Word of God must become corrupt…I am much afraid that schools will prove to be the great gates of hell unless they diligently labor in explaining the Holy Scriptures, engraving them in the hearts of youth." Martin Luther
As individuals, we all have our own way of thinking and responding to the world and life. This is known as our "worldview". For many of us, our worldview is shaped by our circumstances and upbringing. Others may come up with their own worldviews based on their own research and understanding. Whatever our worldview may be, they undoubtedly shape our choices, values, and commitments each and every day. This is why worldview construction should be a HUGE part of our mission as homeschooling parents.
What is a Christian Worldview
As a Christian family, our worldview should influence all decisions made in and out of our home. It is more than opening our homeschool day off in prayer or adding a Bible reading to dinner time. It is about including a biblical perspective to each and every part of our day. For example, in a math class, we can talk to our children about understanding that mathematics is a way of thinking. It helps us understand the world around us and to fulfill our responsibilities to care for and appropriately use the creation that God has given us.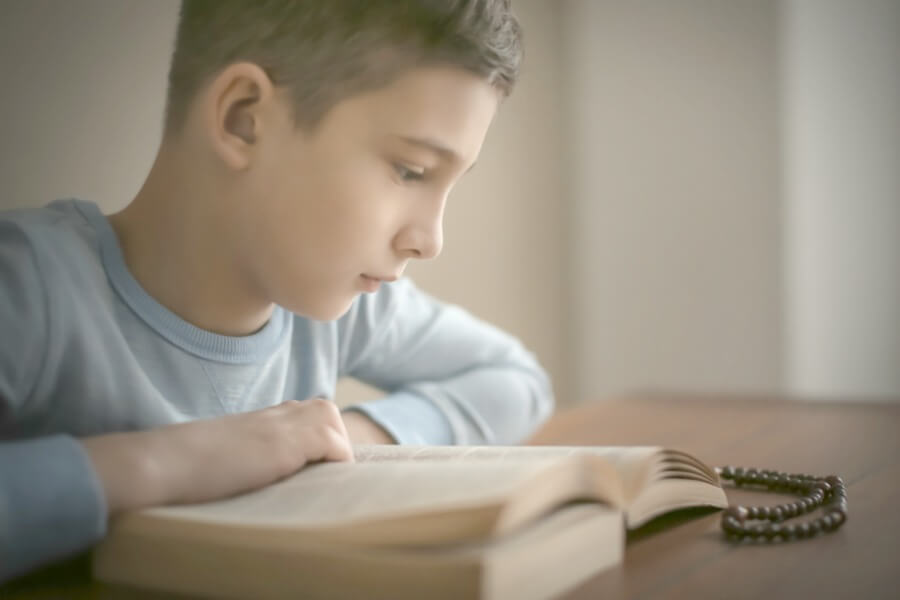 Do Kids want a Christian Worldview?
I strongly believe that they do. When I left my home as a young adult and began studying God's word in college, I quickly realized that the Gospel was much bigger than getting to heaven when I die.
I read somewhere that for most Christians, their relationship with God takes up about 10% of their life.  10%. But, if you think about it, if we spend most of our time doing things OTHER than talking about our faith, reading the bible, or focusing on God's plan for our life, the statistic is probably sadly true. IF this is the case within our own homes and with our own children, why would we expect our kids to be interested in something that had nothing to do with 90 percent of their life?
This reality is probably sadly why so many of today's youth are turning away from Christ after they leave their homes. They don't know how their faith speaks to all the new aspects of life they now face as young adults in college and in culture.
Imagine instead, if they are raised with a worldview that helps connect the dots for them. A life where they truly grasp the idea of a Christian worldview and understand that other worldviews are competing for their hearts and minds. When this happens their faith opens up to them.
What should you be looking for in a Christian homeschool curriculum?
So, now that you understand what a Christian worldview is and why it is important, let's talk about what you should be looking for in a homeschool curriculum that teachers a Biblical worldview.
In a homeschool that focuses on a biblical worldview students will learn:
To have a homeschool with a Christian foundation we need to make sure

that every lesson is framed through the Word of God.

A great Christian homeschool curriculum will teach students that

science and God's Word are not mutually exclusive

, but work together perfectly hand in hand.

That God gave us math and science and an

overwhelming desire

to better understand the glory of His creation.

That God not only created the heavens and the earth but that God created each of them for a specific and meaningful purpose.

That God is not a God of chaos, but of order, and that the whole world is a reflection of His hand.

That God desires us to be good stewards of His creation, in their environment and in their own bodies.
Why do we want them to understand these things? Because by helping them understand the weight of creation, they will then understand their own complete value, as well as the inherent value of all those around them.
Above all else, a Christian homeschool curriculum will have Christ at the Center. This will help our children understand that the love of Jesus Christ is at the center of our whole lives.  
Apologia curriculum offers these things and so much more!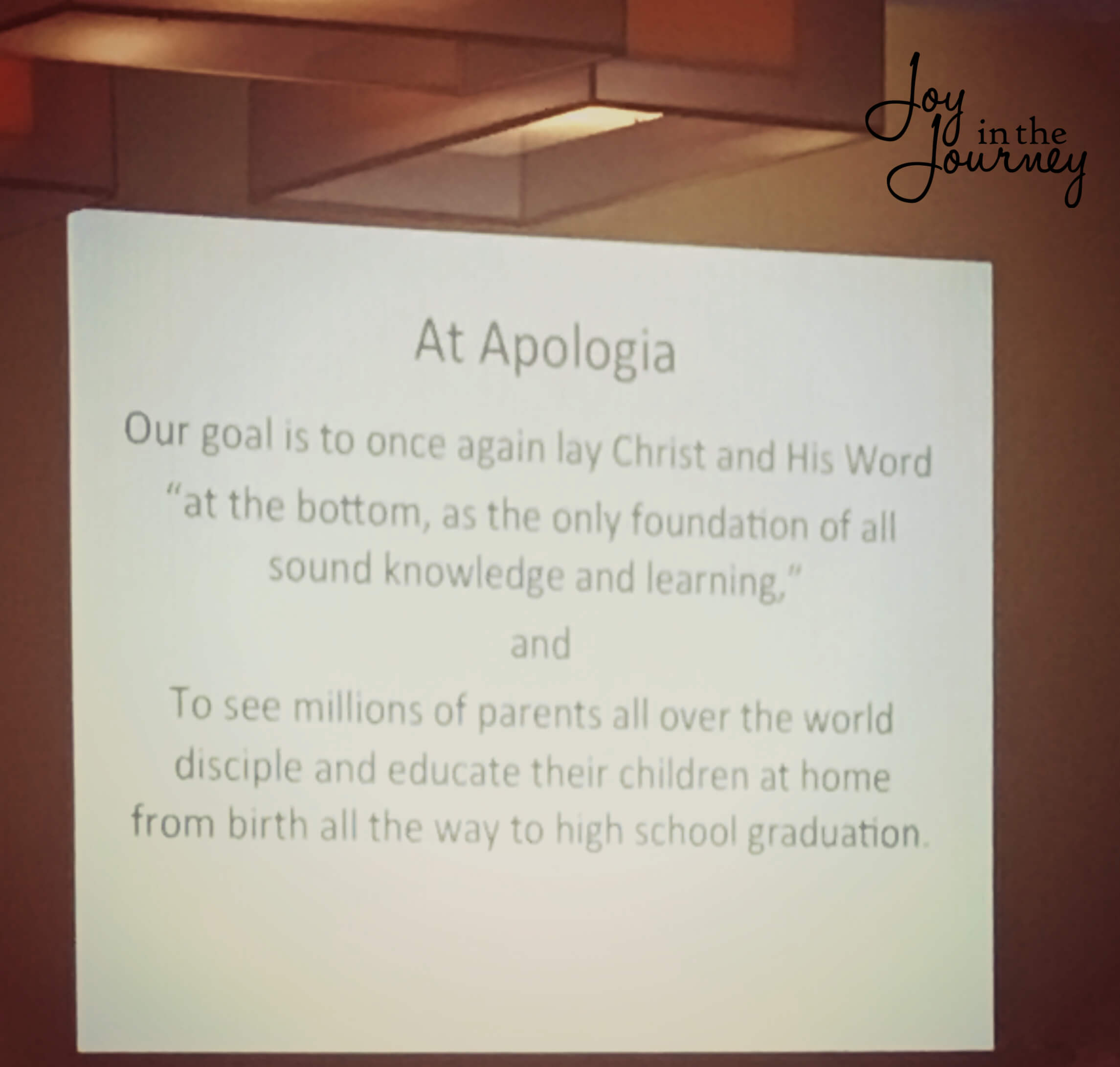 Apologia has an Unabashedly Christian Worldview
One thing I've always appreciated about Apologia is their importance in putting Christ first. One thing that has made Apologia homeschool curriculum such a huge success is their ' unabashedly Christian worldview.
The Greek word apologia is a legal term the apostle Peter used when he commanded Christians to be "ready to give a defense" to inquirers about the faith (1 Peter 3:15). Apologia textbooks have helped families defend the faith by holding to a solidly creation-based worldview.
While some Christian textbooks often just add Bible verses over a basically secular curriculum,  Apologia textbooks represent a fresh approach that focuses more with an attitude of "Here's how the Creator did it" rather than "Here is science—let's see how it fits with Scripture."
Davis Carman, owner of Apologia has said,
We are a very Christ-centered business by nature with a large percent of our customer base being Christian. The authors and I are very intentional about designing the curriculum for every subject through a Biblical worldview."
Our Goal as Christian Parents
As Christian homeschool parents, our mission is to prepare students for success in college and beyond. We know that in order for our children to change the world for God's glory they must have the knowledge, skills, and habits necessary to fulfill this goal. They also must be able to critique and listen to competing worldviews with a solid foundation. We need to raise them with the ability to get along with those who have differing perspectives, and the confidence to act from a biblical worldview and ethic.
Apologia homeschool resources help us do just that! There have been many instances while we have been studying Apologia science where a topic has come up and the textbook flat out shows our children how to respond to those with a differing view. One example of this is in Apologia's swimming creatures textbook. The author, Jeannie Fulbright, explains that the oceans are getting saltier due to salt being dumped into the ocean continuously from volcanoes and rivers. If the Earth was billions of years old the oceans would be much, much saltier. 
The junior high science books go even more in-depth in disputing evolution and other nonbiblical worldviews by looking at scientific data, advancements in biology, and breaking down different theories through the years of modern science.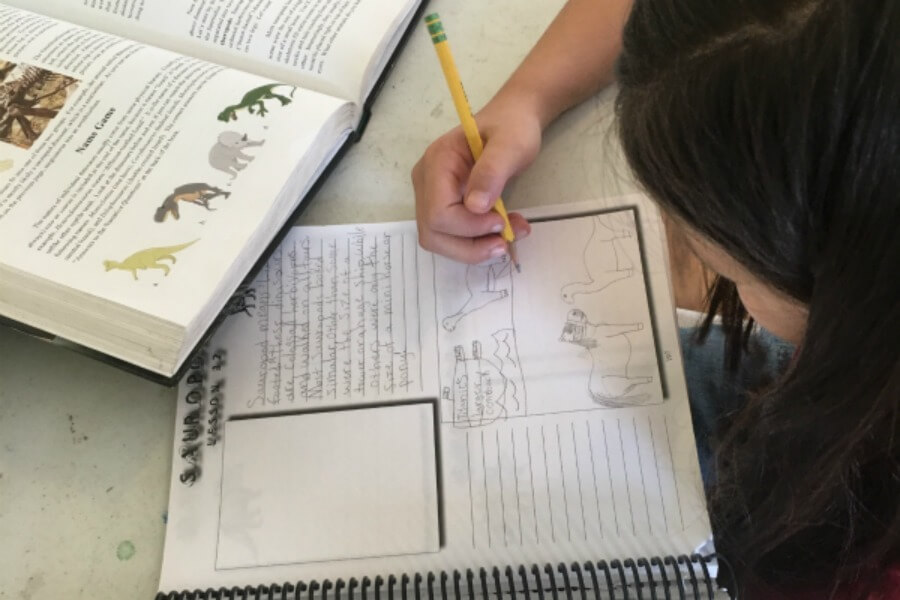 Another wonderful resource we have studied from Apologia is their Bible curriculum. I love that throughout this study the author shows different worldviews, and explains why there's is different and exactly how the Bible lines up with it.
Apologia's other resources like history, reading and writing offer the exact same foundation. Because of this,  I am confident that after my children leave my home they will have a strong biblical worldview and will be able to stand on their own with their own faith and the knowledge they need to respond to those different than us.  
When God's word is weaved into every aspect of our day, and our core subjects use examples that fit the biblical worldview we are naturally incorporating God throughout our homeschool day. This means that teaching God's word isn't just a thing that happens on Sunday or at morning devotion. It means He is a natural part of our life, our homeschool, and our world. He is a priority in our lives, and that gives my kids the foundation they need to stand strong in their faith even after they leave our home.
And I have Apologia curriculum to largely thank for that!
To see the other posts I have written all about Apologia, check out my Apologia archives.