I can't afford to homeschool YES you can! There is this assumption that homeschooling costs a lot of money. And while homeschooling may cost a little bit, it is only as expensive as you let it be.
One question I hear often when mentoring new homeschoolers, is "How do you afford it?", or "I don't know if I can afford to homeschool". There is this assumption that homeschooling costs a lot of money.  And while homeschooling may cost a little bit, it is only as expensive as you let it be.
One thing to consider when contemplating whether or not you can afford to homeschool, is what is public school costing you?  When you homeschool you no longer have certain expenses. This helps make affording homeschool a lot easier! So, how can you afford to homeschool? Let's take a look at how to make homeschooling work financially.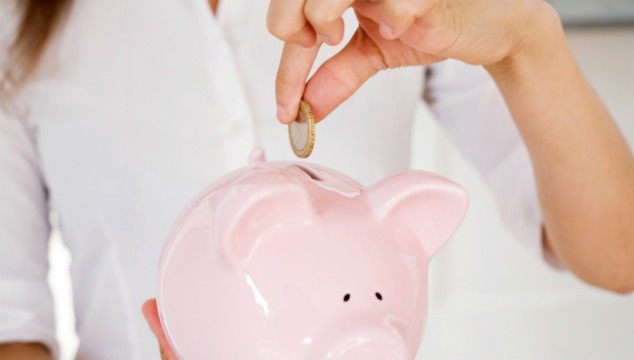 Back to School Clothes
You buy clothes as you need them. Also, the need to "dress to impress" is usually no longer there. My kids wear play clothes, every day. They have a few nice outfits we keep in the closet, but for the most part, wear whatever they want.
School Fundraisers
Depending on where you live these may happen 2-4 times a year. Many schools in our area offer a "buyout" option for parents because quite frankly, no one wants to buy the overpriced merchandise in the fundraising catalogs.
Transportation
If you drive your child to school every day, you will no longer have this cost. With gas prices sky high this could save a lot of money!
School Lunches
Yes, you will have to feed your kids every day, but chances are you are eating at home anyway right? Or feeding your other children. The cost of feeding your children at home is usually less than what it would cost to pack or buy lunches every day at school.
Another thing to consider is the fact that curriculum and school supplies can
be bought used or checked out from the library. I have never spent more than $400 a year total on homeschool curriculum for my children. I typically buy used, borrow from friends, or choose a lesser-priced material. There are tons of affordable homeschool curriculums and used marketplaces out there. There are also other ways to save money in regards to homeschooling. Here are a few ways that I have found that provide us with help homeschooling.
Buy Used
One of my favorite places to buy used curriculum is homeschool classifieds. It is a huge online marketplace, and the prices are usually very affordable. There are also blogs out there where people list curriculum and you can always check eBay or local homeschool friends, and curriculum sells.
Teach Children Together
My kids learn Science, Bible, and History together. This means I only have to buy one curriculum for these subjects. This saves a lot of money!
Save Curriculum for Other Children
I save all my teachers guides and textbooks for future use.  This means that each year I only buy one set of teachers guides for most subjects. I also try to keep the kids from writing answers in some of their books. A notebook with page numbers works just as well, and it saves wear and tear on textbooks allowing me to reuse them later.
Borrow From Friends
I only recommend doing this if you are confident that you can borrow without destroying. I have borrowed textbooks a few times, and it does save a lot of money! Just be willing to pay for the curriculum if something happens (like a toddler doodling in the book with markers….)
Utilize Free and Affordable Materials
Easy Peasy is a great resource for homeschool families and the whole curriculum is free! I also recommend Rod and Staff for families on a tight budget. The curriculum is VERY affordable! Also, utilize your local library for free resources.
Financial Assistance for Homeschooling
While there are not a lot of options out there that provide public funding for homeschooling, there are organizations that may be able to help you afford to homeschool. One company is the Homeschool Foundation. They offer Compassion Curriculum Grants to help low-income families with their homeschooling-related needs. Some state organizations offer help as well. Check with your local state organization to find out whether or not there are homeschool grants and scholarships for your situation.
Consider Working from Home
When we first started homeschooling I was already working from home as a daycare provider. Through the years I have changed how I make money from home, but the truth is working from home is a HUGE reason why we are able to homeschool. It provides us with some extra money each month, and still allows me to stay home and homeschool my kids. For more about schooling at home while working at home, check out my eBook!  I also have a presentation all about schooling at home and how to get started. There are many careers for homeschooling moms out there, you just have to know where to look! These resources help you do just that.
These are just some of the ways we can afford to homeschool. I also laid out exactly what public school cost me and compared it to homeschooling in the post below. You may be surprised how much FREE public school actually costs you!
There are many other ways to save money while homeschooling. Here are a few tips and resources from some of my blogger friends. If you feel like you are homeschooling with no money these resources will provide homeschool help.
Related Posts from me:
How does your family afford homeschooling?