How do you keep kids busy in church? This will look different   depending on the ages of your children. Here are 10+ ways to keep kids busy in church! 
When I first started going to church, my oldest was only 11 months old. I remember being overwhelmed trying to keep her quiet. I began packing a HUGE bag of toys each week hoping it'd keep her entertained. It ended up being more of a distraction, for everyone!
Fast forward a year and I was expecting baby #2. I dreaded going to church with two little ones. Until a sweet older mom pulled me aside and gave me a little advice.
DITCH THE MADNESS!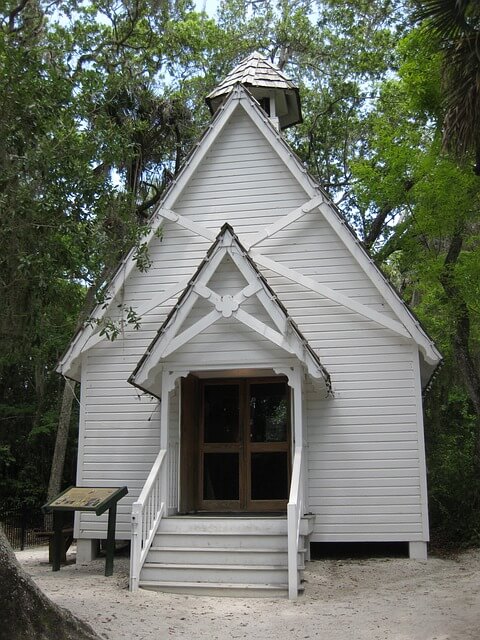 But, how? Don't the kids need to be entertained? The short answer NO. The key she told me was to keep them busy, while also teaching them reverence for the word. How to keep kids busy in church has looked different for each of our kids and is also different depending on the ages of our children.
So, how do you keep kids busy in church?
Younger Kids (2-7)
Have younger kids? No worries! I asked some of you for tips and you all came up with a LONG list of ways to keep the kids busy!
For my 6 yr old, I have a tote bag with loose coloring book pages and white paper. She has crayons (not markers, cause they make too much noise when she drops them and they roll.lol) she can share the pages this way as well with her buddies. I always keep extra crayons in my purse.  ~Alicia
When my son was younger, I always kept a small notebook tucked in the case with my bible – he used it to draw pictures & as he got older he would take notes in it (but he still drew sometimes) He is old enough now that he doesn't need it anymore.~Marci
Extreme dot to dot books from MindWare~Newman Homeschool Group
Note cards to draw on or copy Bible Verses. Easy to remember as I keep them in my Bible anyway!~Kim from Day to Day Adventures
My kids have "Quiet Bags" that have their Bible, a coloring book and crayons, their lesson book for Sabbath School and a small "quiet" toy they use during the sermon~Ashley
Stickers are great for toddlers/preschoolers. It is a quiet activity and takes up lots of time to take them all off the sheet and put on construction paper, notebook or the pew–(we buy the ones that peel off easily) If they are on the pew, additional time to remove them and put back on sticker sheet.~Missy
I used "busy bags" that varied by age. Bet you could get a good idea of things to include by searching that term. Lacing cards were good for motor coordination, I remember.~Cindi
We use a Boogie Board – it has a stylus type pen and erases the screen with a touch of a button~Tiffany
Printable church time sheets I created~Tonya from Learning as We Go
Here are some items that I have used to keep my little ones busy in church!
Board Books
Busy Books
Children's Bibles
Busy bags for church
Older Kids (8-12)
I recently discovered a GREAT way to teach our older kids how to by busy, yet engaged in church and wish it was around when my oldest was elementary age. It is called Busy Books Sermon Notes for Kids and was created by Madison and Darlene Schacht. This book encourages kids to take notes, listen to service, pray, read their bible, and ask questions. It also allows kids to be kids by giving them an area to doodle and even color.
My middle has been raised in the church, but also tends to be a daydreamer during service. This book keeps her engaged, paying attention, and is still a lot of fun! We have been giving her points for filling out the blocks and allowing her to earn a day without chores, or another treat.
So far this has been a huge hit for her and I plan on using it with my boy when he is older as well. It is geared for kids 8-12 and is a great way to ease a child into just a notebook for note taking by the time they have hit the teen years.
As parents, one of our jobs is to train up our children. It is SO important to train them from a young age to have reverence in the house of God. One of the ways we can do this is to keep them busy, yet engaged and quiet during church.
What have you used to keep your kids busy in church?
Have a daughter? The world is telling our girls everything they need to be, but little of it lines up with the word of God. Train your girls to know they are the daughter of a king.