The #1 thing we miss when homeschool planning is this. I've done it, more than once and chances are you have too.
Read before you start homeschool planning.
I made up my curriculum list and was looking forward to making my 2016-2017 homeschool purchases at the upcoming homeschool convention. I had the next 3 years planned out and knew exactly what we were going to be doing for school. And then it happened.
"Mom, when are going to be getting our boxes for next year?" My daughter asked.
"Oh, I am not sure, I plan on ordering at the convention" I replied.
"Oh" I knew there was more on her mind than what she was letting on, so I gently prodded. "Is there something, in particular, you wanted to study next year?" I asked.
And, it all came out. She had spent the year enjoying school, but a little bored. Her sister felt the same way. They both had their own interests and really wanted to study their own things and work at their own pace instead of together. To say I was shocked was an understatement.
I mean, I was out of homeschool planning ideas!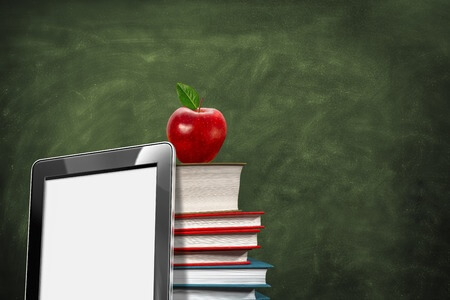 And that moms is the #1 thing we miss when homeschool planning our new homeschool year. We tend to forget about the students we are teaching. We forget that they are individuals. We forget that they have desires of their own. We forget that they HAVE an opinion.
At least I do.
So, what can we do to change this?
Talk to our kids!
Ask them what they want to study. What do they like about the homeschool curriculum they are using? What do they dislike? Do they like learning alongside siblings? Or do they want to do their own thing?
Listen to their responses.
When our kids speak we need to listen. Even if it interferes with what we think is best. Take your children's responses into consideration. If you aren't entirely onboard, what can you compromise on? Maybe you need to teach certain subjects together, but you can give them liberty on another subject.
Keep a jar of white-out handy
Yes, I thought I had everything planned out, and once again I have been blind sighted. I shouldn't be surprised… but you know 😉 So, if you think you know what you are going to do the next 4 years, do me a favor? Keep a jar of white-out handy. Be flexible. Understand that just like in life, homeschooling can change. It needs to change. We have to be flexible in order to educate our children well. We need to know that what works now may not work next year, and what works for one child may not work for another. When making your plans, write it in ink if you wish.  But, keep the jar of white-out handy just in case you get blind sighted 😉
SO, what do we plan on using next school year? I'll be honest not everything is nailed down 100% but, I have a pretty good idea and I'll be sharing these plans with you next week!
PS: Head here to see my curriculum choices for the last few years.
Want help planning your homeschool year? Check out these planning sheets that include a simple homeschool curriculum planning worksheet!