Are you looking for an ULTIMATE GUIDE to Homeschool Conventions?  This is it! One place where you can stop and find the BEST resources out there for everything homeschool convention related.
I love homeschool conventions. I really do. Last year I attended my first but I had been eyeing them for years. There is something about being around a large group of like-minded individuals. These people are our PEEPS!
As we all prepare for homeschool convention season (my schedule is below!) I wanted to create an ULTIMATE GUIDE to Homeschool Conventions. One place where you can stop and find the BEST resources out there for everything homeschool convention related. I hope you enjoy and please feel free to share with your friends.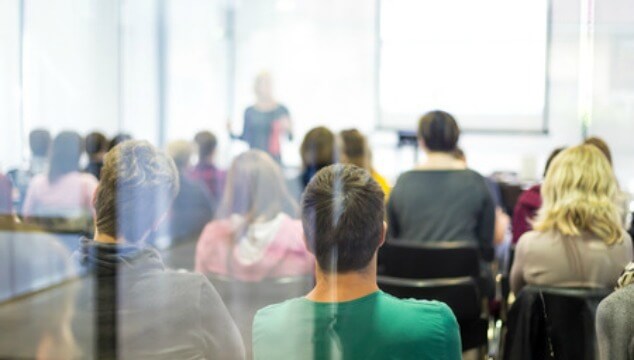 Why Attend a Homeschool Convention?
This is a question many people ask. But, really homeschool conventions offer SOMETHING for EVERYONE!
Homeschool Encouragement
Let's face it we ALL need encouragement.  I have heard great stories of encouragement coming from the speakers at homeschool conventions. Whether you are in your first year homeschooling, homeschooling high school, or have multiple ages to homeschool we all get worn down, tired and just DONE. Attending a homeschool convention will put you in a building with a TON of moms just like you. Conversations can be had, speakers can be listened to and I don't know a mom who has left a convention NOT feeling encouraged.
Tools to Equip You for Homeschool Challenges
This homeschooling thing is hard and each year brings different challenges. Once we think we have this homeschooling gig figured out middle school comes, then HIGH school, then we are facing college admissions. There is a GOOD possibility whatever challenge you are going through, it will be covered in your local convention. This means you will leave feeling better equipped to handle future or current challenges.
Homeschool Curriculum
Yes, you may have your curriculum picked out but it is nice to see things up close and personal. Maybe you plan on changing the math in a few years, or maybe you have always wanted to SEE a certain curriculum to know if it's really worth it. Homeschool conventions give you the opportunity to browse TONS of curriculums!
Still not convinced? Here are even more reasons as to why you should attend a homeschool convention!
Where Can I Find a Homeschool Convention? 
Now that you know why you want to know where right? We have you covered!
How Can I Prepare for a Homeschool Convention? 
You know why, and you know where, now you need to know how to prepare. There is SO much to learn about homeschool conventions.
I recommend coming with a print out of the schedule and a list of NO more than three speakers per day you want to see. Also, make a list of curriculum you want to look at, and items you KNOW you are going to buy.
Also, make a budget, and STICK with it. The best way to do this is to arrive with cash. Once it's gone, it's gone.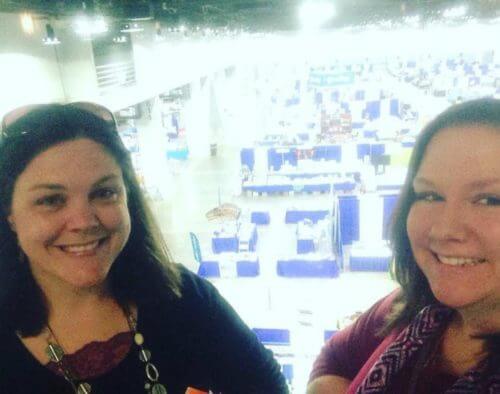 I'm Brand New to Homeschooling and OVERWHELMED! 
Nothing will overwhelm a new homeschooler quite like a homeschool convention.  My advice is to go with a friend. Going with someone will help you judge whether or not you should be purchasing that item you're on the fence about. You and your friend can also tag team homeschool speakers. I highly recommend NOT buying anything your first time around the convention hall. Be sure you've seen EVERY vendor you came to look at BEFORE you buy ANYTHING. There is nothing more discouraging than buying something only to get a few aisles down and see something you love even more. Here are some tips and resources JUST for the homeschool newbie. Also, don't forget the speakers, but don't feel like you need to hear EACH one. Pick up to three that you REALLY want to hear, and spend the rest of the time browsing and enjoying your time at the convention.
Here are some tips and resources JUST for the homeschool convention newbie.
What to do While at Homeschool Convention
You're at the convention now what? First off, don't avoid the speakers. Be sure to pick a few homeschool speakers that will encourage you on your homeschool journey. Have a special needs child? There's a speaker for that! Not sure about a certain homeschool method? There's one for that too. Here's what you need to know!
Homeschool conventions are a GREAT place to see curriculum and shop for those must have items. But, it's also a great place to be poured into and leave feeling filled up and ready to finish out an amazing homeschool year. Here's what you need to know!
Here's more tips and resources from my homeschool friends!
What is Your Top Homeschool Convention Tip? 
My #1 homeschool tip is one that may surprise you, but hopefully, it helps you as well!

Which homeschool conventions will you be attending?