Yvette Hampton has been married to her awesome husband, Garritt, for over 23 years and is beyond blessed to be mom to two sweet girls. She is the producer and host of the upcoming documentary, Schoolhouse Rocked: The Homeschool Revolution. Yvette has been homeschooling for eight years and is passionate about encouraging homeschool parents.
In today's episode, we chat about Yvette's upcoming production: Schoolhouse Rocked, but she also lets us in on some of her homeschool struggles and fears. Yvette struggled early on with feeling inadequate to homeschool, but through the years she has decided to embrace the idea of slowing it down and taking it easy. I can't wait to share this episode with you all, so let's dive on into my chat with Yvette!
Be sure to listen to the whole episode. This is just a small snippet of our conversation.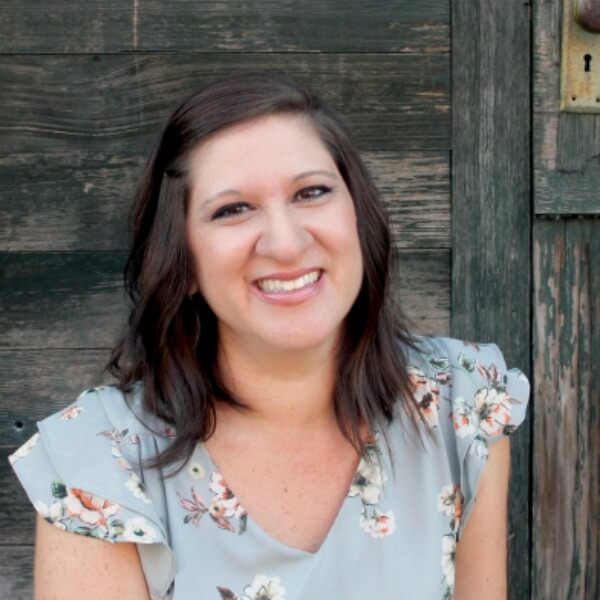 ---
What is one struggle/ fear you have had regarding homeschooling?
Yvette really struggled with feeling inadequate when she first began homeschooling. She actually joked about homeschooling as a struggling student, never imagining it would actually happen!
How have you overcome it? And if you haven't fully, how are you working on it?
I love the answer to this question. Short response? It is not about academics, it is more about character.
What is one thing you have learned as a homeschool mom?
To slow down and take it easy. Stop modeling public school!
How do you find joy in your homeschool day?
Yvette really covets the relationship with her kids. She loves reading and spending time with them.
---
So, what did you all think? I can not wait until Schoolhouse Rocked comes out! I know it is going to be a valuable resource for homeschooling families.
One thing that stands out to me is when she talks about the importance of character over academics in our homeschool. The kingdom matters. Sharing the story of God with our children and encouraging them to embrace their individual gifts and talents matter. We worry so much about academics but in the long run? I'm not sure that when the learned to read or when the mastered Algebra really matters…
Ladies, I hope this episode encouraged you, and I hope you head over to Schoolhouse Rocked to learn more about what Yvette and her husband are doing. The Schoolhouse rocked movie is intended to dispel the many misconceptions and negative stereotypes of homeschooling as well as to encourage and equip parents to take charge of their child's heart and education.
To see the schoolhouse trailer and find out more visit schoolhouserocked.com. If you'd like to support this important homeschool movie, visit https://schoolhouserocked.com/support/
---
If you liked this episode be sure to leave a rating or review. These serve as a notice to iTunes that I'm not speaking to myself. It will also give you a chance to have your review read online and win a gift from me 🙂 Not sure how to leave a review? Here are instructions for iTunes and Stitcher users.
Resources mentioned in this episode: