Think you can't homeschool because of Algebra? Guess what? I know this great math teacher that can take it off your plate. Mr. D Math is a fun and interactive program that will take your child from dreading math, to loving it.
True story, I can't teach math. I have said it before on this blog, on my podcast, and on social media.
My kids and I butt heads over math. It's not my forte, and I would have NEVER passed high school algebra if I hadn't cheated my way through it.
Yes, I'm serious.
We have used another computer-based program for math for the last couple of years. And, really had no complaints. Until it came time for Algebra.   My daughter had questions about her math that I couldn't answer. Her grades began to drop because she didn't understand some of the concepts. I didn't understand it, my husband didn't understand it, and I began to think to myself,
I can't homeschool! What about Algebra!!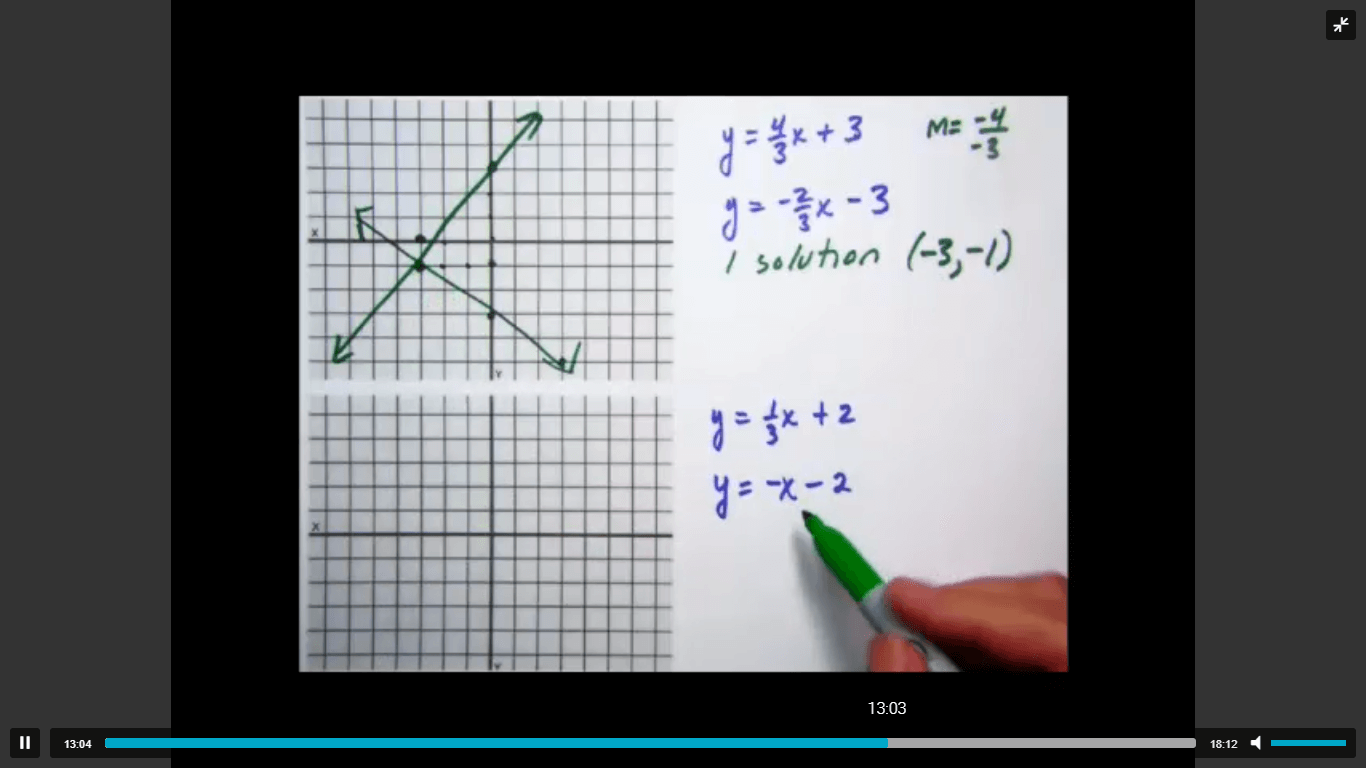 Yes, I had become one of those moms myself. I had heard so many moms tell me that they can't homeschool because they don't even understand their child's math. Let alone have the capacity to teach it. I finally began to understand what they meant.
But, since that day a few months ago I have discovered a secret weapon. ANd now, when I have moms tell me they can't homeschool because of Algebra I am going to recommend this really awesome teacher.
I was compensated for this review of Mr. D Math. But, all thoughts and opinions are my own. I purchased the program myself first, and we thoroughly loved it before ever engaging in a partnership with Mr. D. 
I had heard of this program a few years ago but dismissed it because we were settled into math just fine. But, when we began having problems I revisited his site and chatted with some friends I knew and trusted. The more I looked into it the more I realized the program seemed to be exactly what we needed.
Online? Check.
Real teacher? Check.
No grading needed? Check.
I'm in! I signed my oldest up for the live classes because I wanted to make sure I could be as hands-off as possible. After the first class, she was hooked.
We are a semester in, and my daughter who struggled to get a C in PreAlgebra with the other program has an A in Algebra 1. It really is the best homeschool math curriculum for struggling students.
Mr. D Math has made a HUGE difference in my daughter's confidence regarding Math. It is now one of her favorite classes and I can't say enough good things about it. Don't believe me? This is what she shared about Mr. D Math.
I love Mr. D math because he explains the topics so clearly. Also, Mr. D will answer questions any time. If you're doing homework but just don't understand something, you can email him and he'll explain it even more. He also has fun competitions for his students, and sometimes adds fun facts in with your math homework. I recommend this program to anyone who struggles with math, or just wants math to be fun!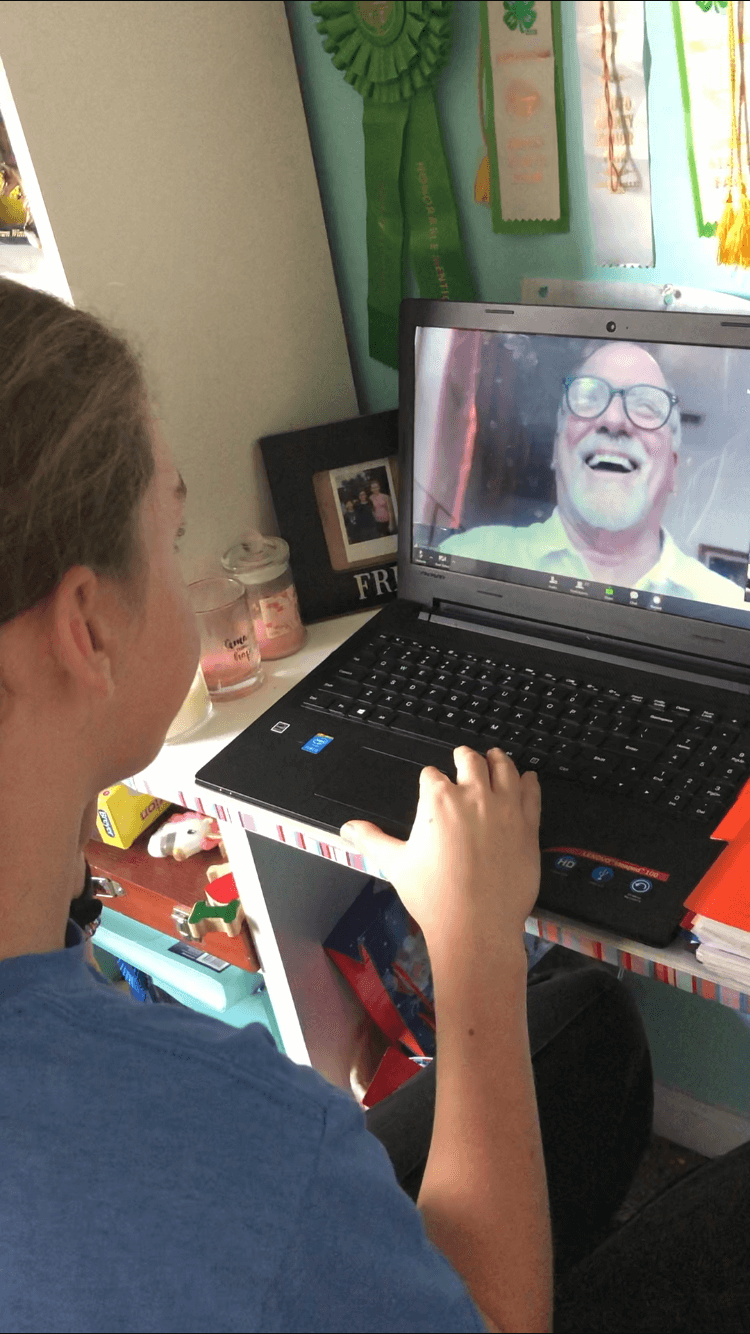 And now it is moms turn.
Here are a few of my favorite things about Mr. D Math
Live Classes
I think the live classes really made all the difference for my daughter. Having that accountability each week and knowing she needed to be prepared for the class was huge for her. Can't make a live class? No problem! Each lesson also has a video that can be watched at your convenience. Because the class is live, with a "real" teacher, there is little to no parental involvement needed. The live classes are just like sitting in a classroom.  Throughout the class time, Mr. D is on a whiteboard showing the lesson for the week. Students follow along and can type in the chat box if they have questions about what is being taught. My daughter loves that she can interact with Mr. D, ask questions, and give answers.
Mr. D's homeschool math also has a self-paced option that does not include the live classes. These still include the video, and everything else mentioned in this review, minus live class time.
Help Sessions and Email Support
Whether you are taking the self-paced course, or the live classes you can attend the help sessions that are offered 3x a week. My daughter has attended one and was thankful to have the option. Mr. D also encourages his students to contact them if they need help.  Just having that as an option gives her security and I am so thankful for that!
Short but Thorough Lessons
Math would take my daughter an hour or longer each day. Now, she is done with her homeschool math online class in around 30 minutes. The lessons are short but thorough. No busy work required! Each week I get an email letting me know what my daughter will be learning through the week. I can log in and print off the notes needed for the lesson. She can take notes during class time and work out the assignments. This has been a great way to develop good note-taking skills.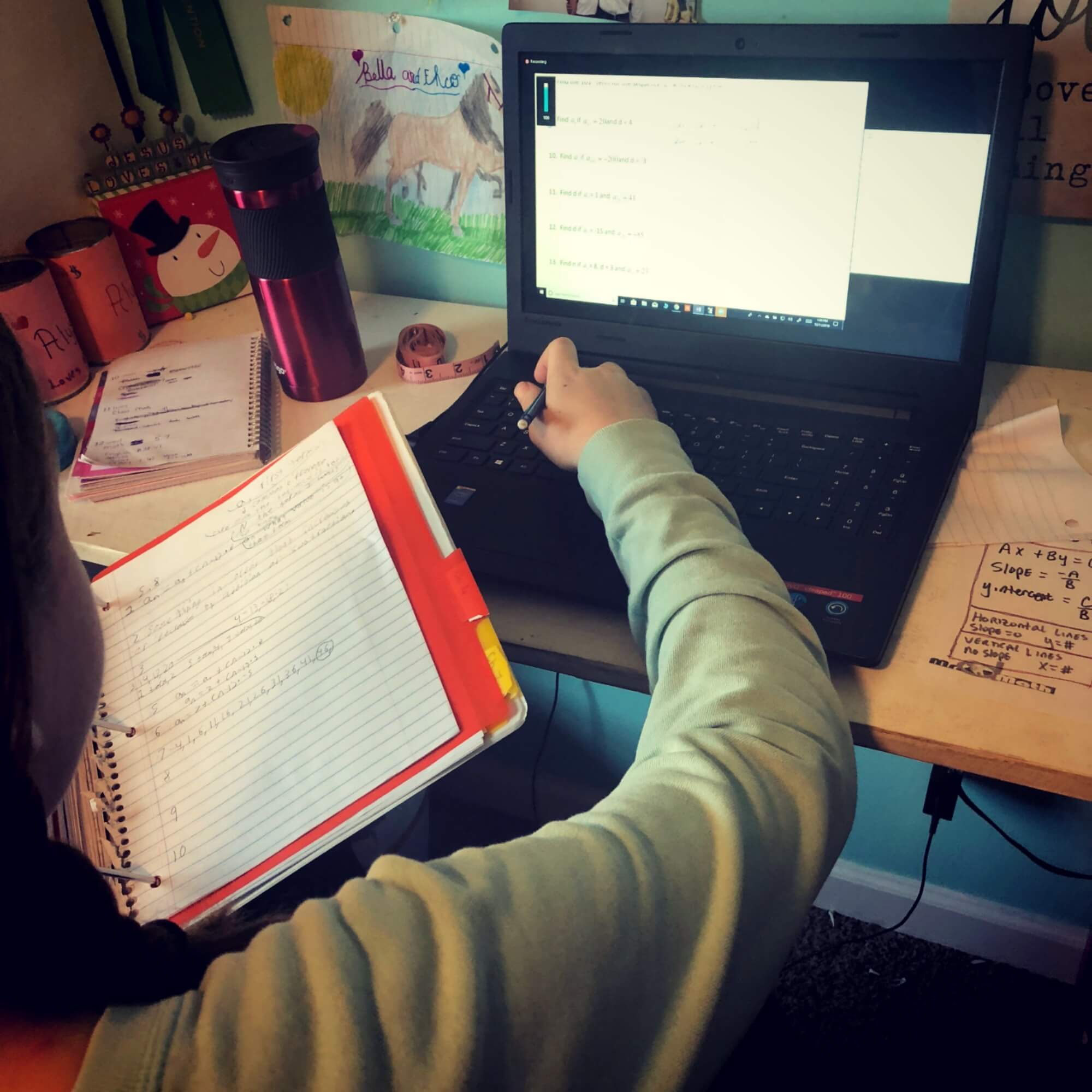 Automatic Grading 
One thing I hate doing is grading papers. Mr. D takes this off my plate and puts it on the shoulders of the students. They are encouraged to grade their own work and rework the problems until they get the answer correct. This guarantees mastery. There is even a video demo of how the student can grade their own work. He emphasizes letting students figure out what they did wrong. And, if they can't? That is what the help sessions and email support are for! Another perk of Mr. D math is that I can log in to the online dashboard anytime and see her grades, assignments due, announcements and lessons completed.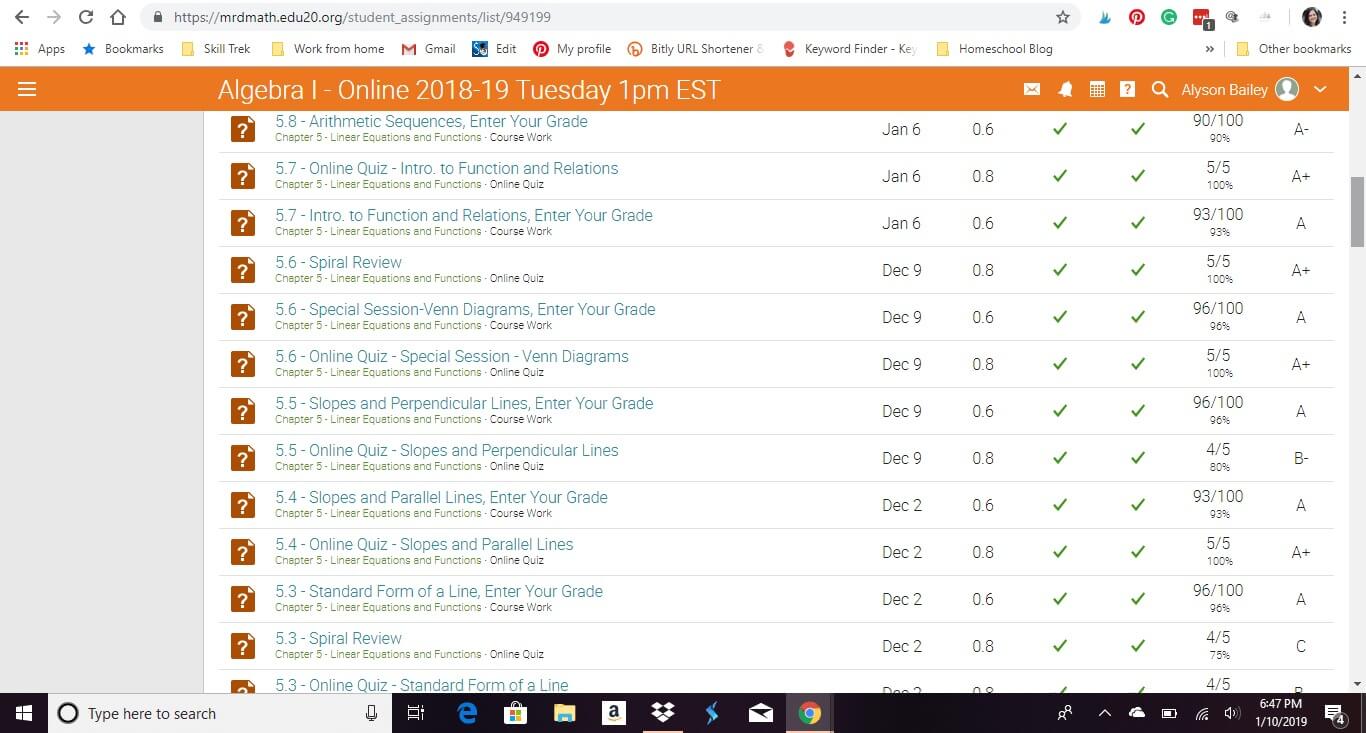 If you have been on the fence about what to do for a high school math curriculum, I highly encourage you to check out Mr. D. From what I've heard from parents and kids about Mr. D is that he is funny, he makes math interesting and explains it in a way ANYONE can understand. He is a fun and energetic teacher, full of tips and tricks to help you and your child better understand math. Who could ask for more out of a math teacher?
So, think you can't homeschool because of Algebra? Guess what? I know this great math teacher that can take it off your plate for ya 😉
You can read testimonials from some of his students on his website.  Personally, I think hearing from the kids is a huge seller. Kids will be honest with you. I mean who likes math right? Apparently, Mr. D's students do 😉 That speaks volumes!
Also, be sure to connect with him on social media through the links below.
And, if you want to see a live demo of a math class, check out this video.