Do you wonder how in the world you can homeschool multiple ages? In this podcast episode I am chatting with Tiffany Jefferson, homeschool mom of ten about this topic, curriculum, and so much more!
Hey guys! Welcome to the podcast. I remember when I had 2 then 3 kids to homeschool, I worried a lot about teaching multiple ages. It still is a struggle sometimes. I know many of you struggle with that as well. That is why I am super excited to share with you all this interview with Tiffany Jefferson homeschool mom to 10, She will also be with me at the Southeast Homeschool Expo in Atlanta Georgia in just two weeks.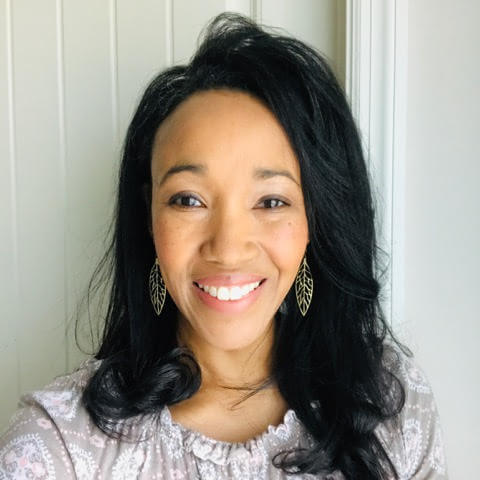 Tiffany Jefferson is a homeschool veteran, writer, speaker & homeschool coach.  In her business Your Homeschool Helper, she uses over a decade of experience to help parents get off the homeschool hamster wheel by equipping them with the tools they need to homeschool with clarity & confidence. On her blog, Finish with Joy she encourages women with Gospel truths and provides practical help for creating peaceful home & homeschooling environments. Her writing has been featured in Spirit Filled Woman magazine and her family was featured in HSLDA's 2018 Homeschool Freedom Video. She's a recovering perfectionist and chronic checklist maker.  She enjoys herbal coffee, decorating, organizing, and adding books to her Amazon cart. Tiffany and her husband Kendrix are the proud parents of 10 children, 3 of whom are homeschool graduates.
Here are a few of the things we cover in this episode:
How do you manage to teach multiple children without feeling spread too thin?

What are some easy ways to teach a wide range of ages? 

At what point do you encourage your older kids to be more independent in their studies? 

How do you find joy in your homeschool day?
If you liked this episode be sure to leave a rating or review. These serve as a notice to iTunes that I'm not speaking to myself.  Not sure how to leave a review? Here are instructions for iTunes and Stitcher users.
Resources mentioned in this episode: