Have you ever stopped to think about your homeschool goals? Homeschooling moms maybe we need to focus less on academics and more on the character. I am chatting about the goals of homeschooling in this episode with Charlene Notgrass.
Hello everyone and welcome to episode 43 of the Joyfully Homeschooling podcast. Today's episode is with Charlene Notgrass from Notgrass History.  I met Charlene a few years ago and she is such an encouraging light in our world. My oldest has been using their history for the last three years and really loves it.  They are also one of this seasons sponsors so we want to give them a big thank you! 
Charlene Notgrass is a devoted follower of Jesus and the happy wife of Ray Notgrass. She is a joyful mother and "Little" for her children and grandchildren. She is a veteran homeschooling mother and director of curriculum development at Notgrass History. Charlene is the author/co-author of America the Beautiful, From Adam to Us, and Uncle Sam and You for children in grades 5-8. She encourages homeschool mothers through her blog at notgrass.com/daily.
Here is my episode with Charlene!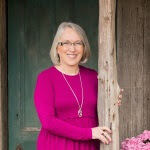 Be sure to listen to the whole episode. This is just a small snippet of our conversation.
---
What is one struggle or fear you have had regarding homeschooling?
This interview is so full of valuable wisdom. I don't even know where to start. I love how she shares here that one of her biggest fears was ruining her kids, followed by the realization that she is giving her kids the gift of homeschooling.
How have you overcome it? Or are you still working on it
Charlene shares her family philosophy and true homeschool goals and objectives. You can grab your own copy of those here. 
What is ONE thing you have learned as a homeschool mom
That family is so much fun! Best friends and relationships flourish in the homeschool environment.
How do you find joy in your homeschool day?
We learned to make homeschooling who we were instead of strapping it on as a burden. They explored interests a lot and allowed opportunities that presented themselves as school. This gave them joy and allowed them to embrace learning as a lifestyle.
My big take away
I love the ideas Charlene presents in this episode about the true goal of homeschooling. We can't get our kids childhood back. We can't get the opportunities we have to embrace learning as a lifestyle back. Enjoy the years we have with our kids. That is what homeschooling is about.
---
---
If you liked this episode be sure to leave a rating or review. These serve as a notice to iTunes that I'm not speaking to myself. It will also give you a chance to have your review read online and win a gift from me 🙂 Not sure how to leave a review? Here are instructions for iTunes and Stitcher users.
Resources mentioned in this episode: