Have a child interested in chalk pastels? You are an Artist homeschool art program is a great way to introduce chalk pastels for kids.
My middle is an artist. She loves to draw, and paint, and all that fun artsy stuff. Her mother? Not so much 😉 But, I recognize that she has a talent for it. So, we invest in homeschool curriculum that we hope will excite her and challenge her artistic ability.
One of those homeschool art resources has been You are an Artist, a Chalk Pastel program. I met Tricia at the Southeast Homeschool Expo this past summer and was able to see the program in person. I knew my middle would love it because our homeschool co-op worked on teaching chalk pastels to kids and she really enjoyed the challenge.
But, enjoying a program and recommending a program are two different things. We have enjoyed a few programs over the years, but I wouldn't always highly recommend them for a variety of reasons. The cost of supplies may be too high, the lessons may move too slowly, or to fast. Maybe we couldn't use it with a variety of ages, meaning little brother couldn't tag along even if he wanted to. None of these scenarios applied with You are an Artist. They really know how to teach pastels to kids, and this homeschool art program is one I highly recommend for a number of reasons.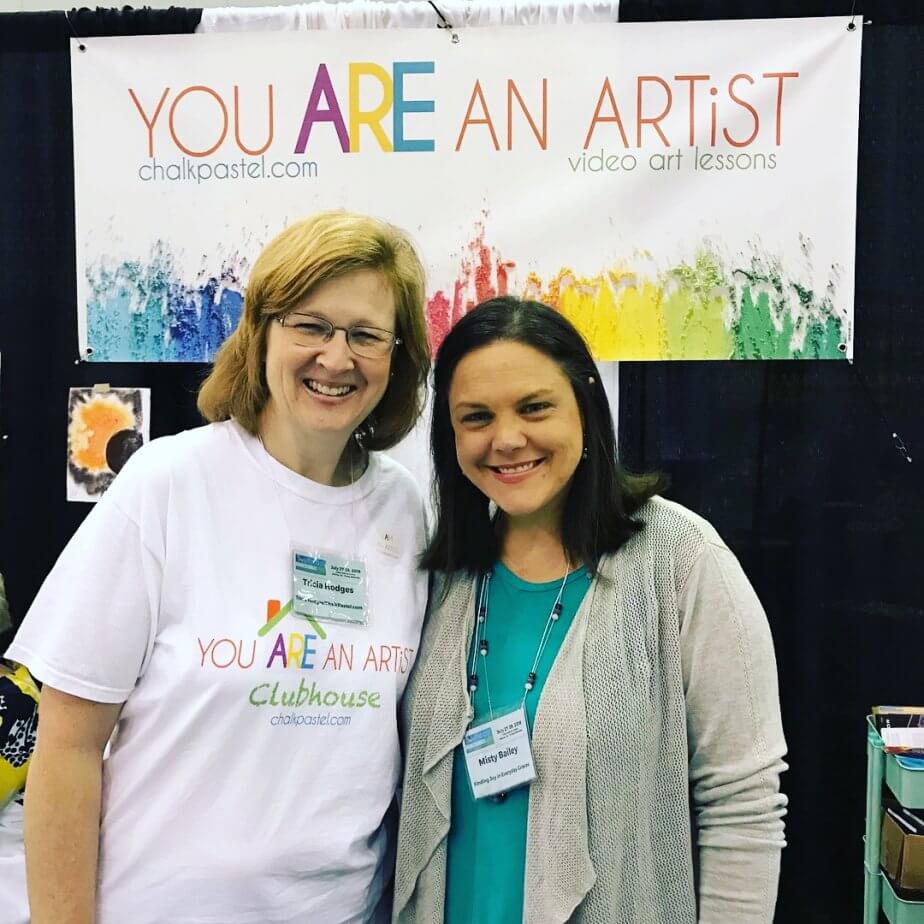 Art Supplies Needed are Minimal
So many of the programs we tried before required me to take out a loan at Blick Art. Okay, maybe not literally, but still the resources needed to complete the art projects were costly. For the homeschool art projects from You are an Artist all we needed was the following resources:
A computer, smartphone or tablet
Internet
Paper towels
We had a small set of chalk pastels already, but went ahead and purchased this larger set so she had more variety to choose from when it comes to colors. Total cost was less than $10 since the other items we had on hand.  I recommend each child have their own set or be willing to break the pieces if the project requires certain colors. For us, my youngest took her old set, and she got the new set.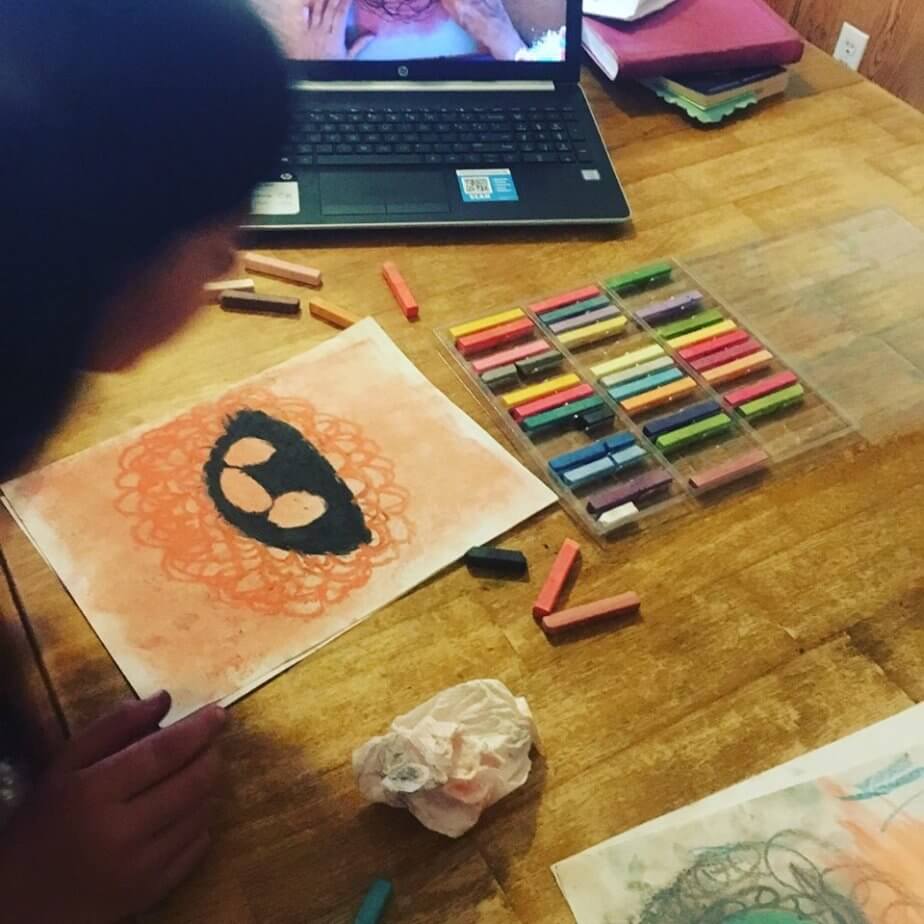 Large Selection of Online Homeschool Art Lessons
I love that the lessons are online and can be completed at any time. There is SO much variety in the You ARE an Artist Clubhouse Membership The kids could choose a different lesson every day for a month and still have months worth of content to choose from. The lessons are all organized by theme and include:
American Landmarks
Backyard Nature Study
Bible Stories
Forest Nature Study
Inventors
Preschool
Sharks
Seasonal Themes
and so much more!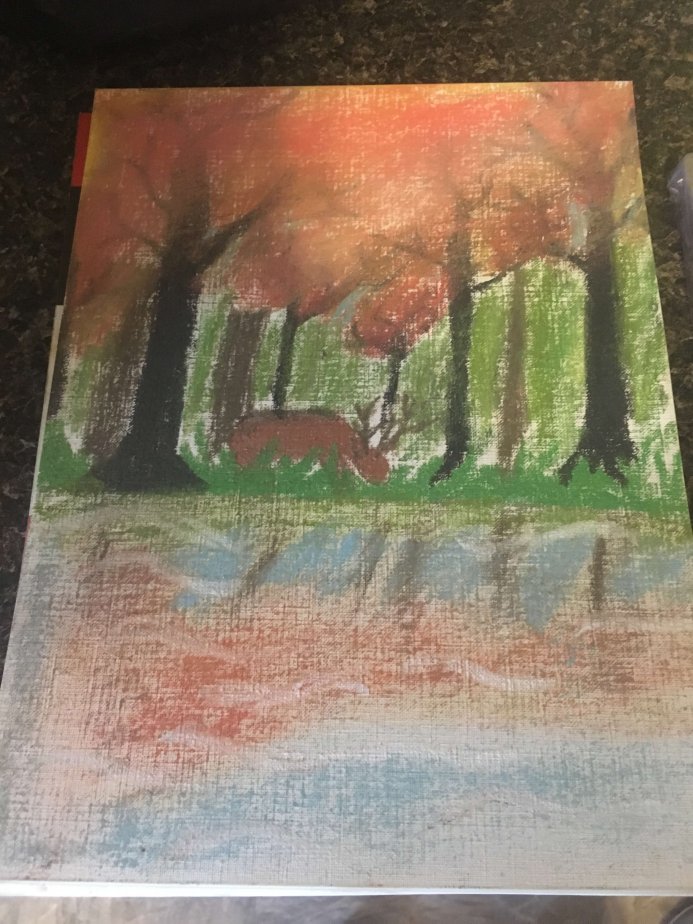 Easy for All Ages
My son enjoys art but struggles with Dysgraphia and some other fine motor delays related to his Dyspraxia. However, he was still able to sit alongside his sister and complete any of the homeschool art projects he wanted to from You are an Artist. This program really is a great way to introduce chalk pastels to kids. He LOVED it! However, it was also still challenging enough to be considered a homeschool art curriculum middle school. The lessons are labeled by difficulty and you can choose from all ages, beginner, to experienced. This is the same shark project completed by two different kids. My middle is 12, and my youngest is 7.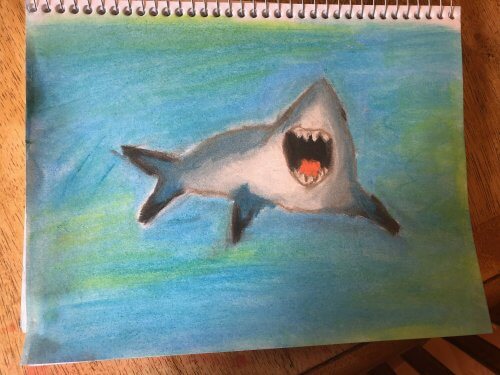 Here is a sample from the American Landmark Study


As you can see, the lessons can be completed by all ages, and each child's art project turned out differently. I love that they are able to put their own personality into the drawings and work at their own individual pace.
Lessons are a Perfect Pace
One problem we ran into with other programs is that the lessons were too short, or too long. The chalk pastel art program from You are an Artist offers lessons that are the perfect pace for a busy homeschool family. Each lesson was completed in less than an hour for my kiddos. Long enough to be considered a full homeschool art lesson, but short enough that the kids didn't get bored, or have to carry on the project into another day. The lessons can be paused and rewatched if needed to.
These are just a few of the reasons we highly recommend You are an Artist chalk pastel program. But, don't take my word for it! Head over to their getting started page and learn more about the program, the teacher (Nana is great, my kids love her), try out a free lesson (or 2) and grab a coupon for your first purchase.