Do you struggle with how to add music to your homeschool? Inga Hope and I are answering your questions and chatting all things music and homeschooling!
Today's interview is with Inga Hope from Gentle Guitar. Inga and I are chatting today about music, homeschooling, the importance of introducing our kids to music, how we can do that even when we are not musically inclined and so much more. It is a super fun episode and helpful to me as I have one kiddo who loves music, and I simply can not carry a tune.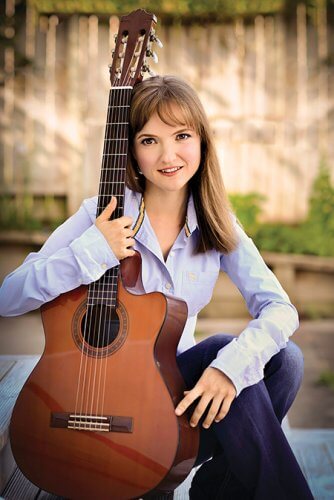 A New Zealand national, Inga is currently living in Denmark. Inga has been featured on the New Zealand's National Breakfast Show as an expert in kids music tuition and is making a name in the international homeschool scene as a speaker and music educator. Inga lives and breathes music and desires to make teaching music to kids easier and more accessible for everyone involved. Her innovative take on kids music education and her creative spark make her a sought after speaker and author of articles and teaching resources.
Specific questions we discuss  music and homeschooling:
How can a busy homeschool mom add music into her day? 

What are some ways to teach music to a variety of ages? 

Public schools have band and choir, how can homeschoolers offer their kids traditional music and instrument lessons?
Also, she is offering a giveaway for my podcast listeners. If you have you have a 5 to 12-year-old who's keen to learn a musical instrument, here's your chance to find out whether your child is ready for music lessons! 
ENTER TO WIN 3-FREE MUSIC LESSONS FOR KIDS AGES 5 to 12+ 
If you liked this episode be sure to leave a rating or review. These serve as a notice to iTunes that I'm not speaking to myself.  Not sure how to leave a review? Here are instructions for iTunes and Stitcher users.
Resources mentioned in this episode: