Homeschool moms don't get much of a Christmas break. I mean there are 500 things to do on Christmas break. But to TRULY have a Christmas break we homeschool moms have to say NO to a few things.
 Thanksgiving turkeys have been demolished and the Christmas shopping season is in full swing. With the coming of Christmas comes something every homeschool mom looks forward to. Christmas break!
Chances are at this point in the school year you are DONE. You are ready for a break. The kids are ready for a break. And that break can't come fast enough.
However, we are still homeschool moms. So… really Christmas break isn't much of a break, is it? I mean there are 500 things we could be doing on Christmas break. Believe me, I have seen ALL those holiday must do crafts, activities, and printables on Pinterest.
But, that's not what Christmas break is about. To TRULY have a Christmas break we homeschool moms have to say NO to a few things. Here's what NOT to do on Christmas break.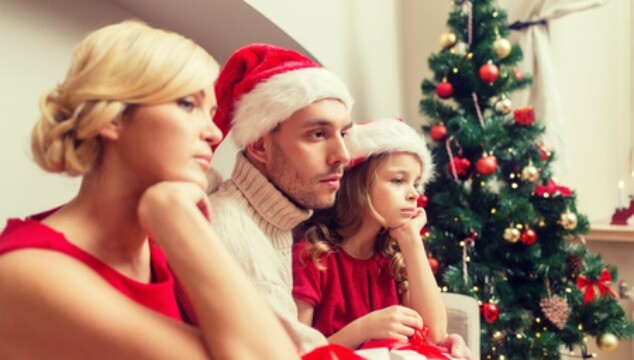 Feel Guilty
We've all done it. We see the other homeschool moms making cute crafts, celebrating Advent and baking treats. We aren't doing those things and immediately the guilt sets in.
I mean those things are what GOOD homeschool moms do, right? NO! Listen, you don't have to be some fancy holiday mom to rock the holidays.  Kick the guilt to the curb and embrace the mom you are. Not the mom you are comparing yourself to on Facebook or Instagram.
 Homeschool Planning 
The first few years we homeschooled I spent Christmas break planning out our homeschool for the next semester. A lot of moms do this, and a lot of bloggers recommend it. I am NOT one of those homeschool moms OR bloggers. Sorry. My personal opinion is Christmas break is just that. A break. I am not taking a break if I am planning for the next semester.
Just say no to it. Believe me.  You can plan out the next semester when it comes. Or take a few teacher planning days before you start Christmas break. Public schools get to count those days as school, why can't we??
Homeschooling Through the Holidays 
Just no. Really. Why would anyone homeschool through the holidays? I tried this one year. So… I kind of know why but really I was insane. It was a few years ago and my middle had needed a tonsillectomy. My son was a baby and I felt like we had missed SO much school. So… we planned to take just 2 days off for Thanksgiving and 3 days off for Christmas.
It was a disaster. Really. I don't know what I was thinking but I definitely wasn't thinking logistically. Homeschooling through the holidays CAN be done. I'm sure. People blog about it. But, really no one NEEDS to do it. And that includes YOU.
Homeschool moms are ON all the time. We never get a break. Our jobs are 24/7 so believe me when I say the world will not end if you don't "do school" over the holidays. It will not end if you say no to those fun crafts, baking treats, or other things that Pinterest says you NEED to do on Christmas break. The planning for next semester WILL get done. It doesn't HAVE to be over Christmas break.
What should you do on Christmas break?  I shared some of my favorite things in this post. But, I will also add that you should do what YOU want to do. Don't do that craft just so you can snap a picture and put it on Instagram Do the craft because you WANT to share that moment with your kids (and don't feel guilty if you don't!). Read that read aloud that you LOVE to share each holiday with the family. Go look at Christmas lights on a school night. Do things that YOU and YOUR family find enjoyable. That will be different than what I do, and guess what? That's okay!
So, are you ready for Christmas break? I am! My recommendation? Minimum of two weeks for Christmas break. Preferably take off Thanksgiving through New Year. The years we have done that we have felt so much more rested and ready to tackle the second half of the school year.
And while you are enjoying your time off remember what not to do on Christmas break. Just say NO to the above three things. I am giving you permission. You're welcome!