Does the thought of homeschooling high school stress you out? Notgrass History makes homeschooling high school easy. Take a look at all that Notgrass has to offer your homeschooled teen.
High School. The thought of it gave me hives just a few years ago. It is hard to believe that now, we are a good way into our freshman year of… HIGH SCHOOL. The fear of it no longer grips me. Our transition to high school has been fairly smooth, and I give a good bit of the credit for that to Notgrass History. 
We discovered Notgrass a few years ago and it literally changed the way we do history. I loved the ease of it, the beauty of it, and how independent yet flexible it was for my middle schooler. And, I was pleasantly surprised to find all of those same benefits in their high school program. 
Notgrass History for high school includes a  Bible-based and easy-to-use high school homeschool curriculum. They offer courses in world history, U.S. history, U.S. government, and economics. One thing I LOVE about Notgrass is how they provide a nice combination of multiple homeschool methods. I have found they are the perfect combination between textbooks and unit studies, yet also incorporate a love of literature through their fantastic selections. 
But, let's take a look at the many benefits of using Notgrass for High School and how this amazing program can make homeschooling high school easy 🙂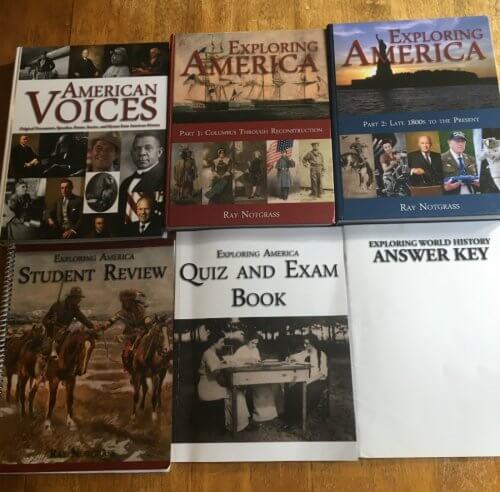 Ease of Use, Independent, Still Family Oriented
I have always loved how open and go Notgrass History is. My high schooler can easily grab her textbook and know what to do each day with little to no guidance from me. If your high schooler requires some extra guidance, then Notgrass offers PDF downloads to help them (and you) know what to do each week. 
Even though Notgrass History was created to be an independent study, I have always loved how they also encourage family-oriented learning. Through projects, literature and family discussion, I always know what my kids are learning about. 
This year, we have been doing a once a month Notgrass History day with some friends. The high school girls have been working together on their projects. These have included a news presentation they put on regarding the Boston Tea Party and a state puzzle. 
The literature selections that Notgrass chooses for high school include some deep topics. So far, my high schooler has read the Narrative of Frederick Douglass and the Scarlett Letter. Both books brought her to me asking questions and encouraging discussion. I LOVE this about Notgrass. They don't sugar-coat difficult topics, but yet they introduce them in a gentle way.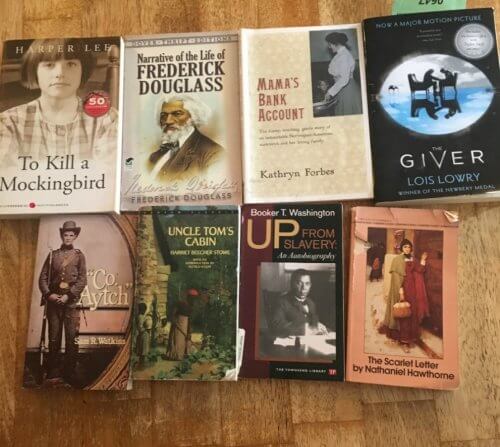 Multiple Credits, Meaning You Get More BANG for Your BUCK! 
One thing I really love about Notgrass High School History is that one one year program counts as multiple credits.  Notgrass offers multiple courses for high school including, 
Exploring World History
1 credit in World History

1 credit in World Literature and Composition (English)

1 credit in Bible
Exploring America
1 credit in American History

1 credit in American Literature and Composition (English)

1 credit in Bible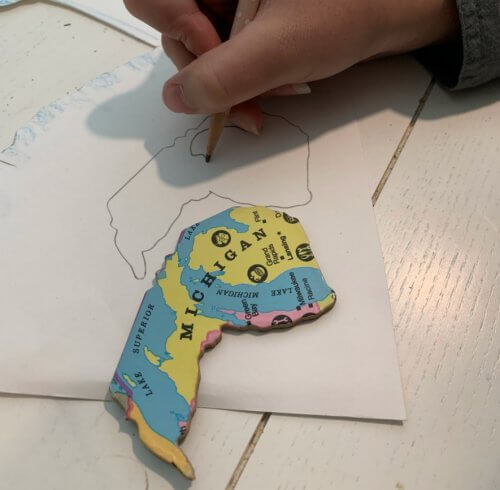 Exploring Government
½ credit in Government

½ credit in English 
Exploring Economics
½ credit Economics

½ credit English
Geography
In production, hoping for a Fall 2020 release date. I will update when available. 
What does this mean? It means you can purchase three years of Notgrass high school curriculum and obtain EIGHT credits. If you are not sure what to label each of their courses on a transcript, no worries. Notgrass offers sample course names and descriptions that you can use to help label your child's courses on their high school transcript. How easy is that?!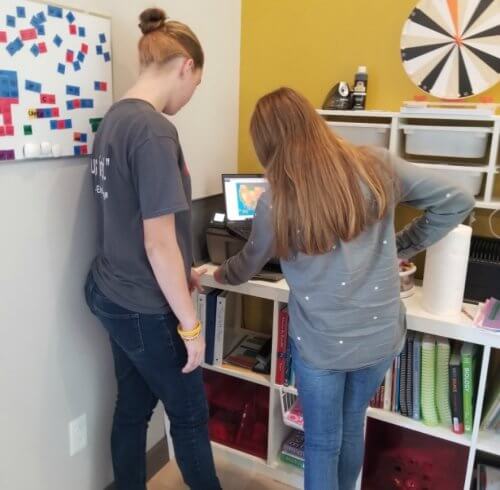 Notgrass History is Flexible
You do not have to do Notgrass' high school courses in any particular order. Each course can be done during any high school year. This means that if you have multiple ages that you are homeschooling, you can adjust your Notgrass History schedule for high school to fit what your other children are studying. You can see how we are using Notgrass History for THREE age ranges here. 
Also, if for some reason you do not want to use Notgrass for the multiple credits, you do not have to. You can choose to use your own Bible or English curriculum without taking away from what Notgrass history offers your student. We did that this year with the Bible option. However, moving forward we will be using Notgrass for Bible because I have LOVED the assignments that they recommend.
Each week with Notgrass History they recommend your high schooler choosing one project to enhance their learning. These are important and very beneficial to the program. I love that they give your child multiple projects to choose from. So, if you have an artistic child they may choose the drama performance for the family. If you have a child that loves to write, then they may choose the paper on their worldview. These are just examples from one week. Notgrass does recommend that a child does at least a handful of writing assignments throughout the year, and even has step by step research paper guidelines written within the textbook.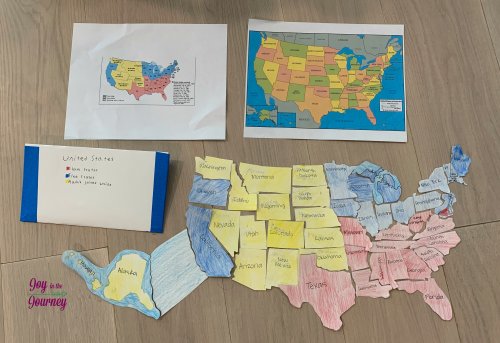 These are just a few reasons why we are TRULY enjoying homeschooling high school with Notgrass History. Notgrass has made the transition into high school so easy for me and my kids. It is independent, easy to use, flexible, and just an overall amazing program.
If you have additional questions about Notgrass History and high school please leave them below in the comments. Here are also additional resources on Notgrass History.