Thank you for being interested in partnering with me here at Joy in the Journey. My goal in this online world is to encourage and inspire moms on their homeschool journey by providing practical tips for real life homeschooling. Through real stories, real struggles and real life I share how to embrace imperfection and strive for a more joyful homeschool.
Joy in the Journey Statistics 
Pricing
Brand Ambassador $250 monthly
Review $150
Podcast Sponsor: RATES VARY
Unboxing Video $50
Social Media Shoutouts $25
Ad Placement $25 a month
Video Review $150
Email Blast $75
My Audience
My audience consists of mostly homeschool moms between the ages of 25-44. They have multiple kids and are looking for resources that will enhance their learning environment. They want resources that are simple to use and can be used independently when needed (especially for older children). Resources that require a lot of prep work is NOT what my audience is looking for. They want a homeschool experience that is joyful, simple, and one that leaves them believing they can do this homeschool thing long term and effectively.  My audience is mostly faith-based, so resources that have a non-biblical approach to education are not a good fit.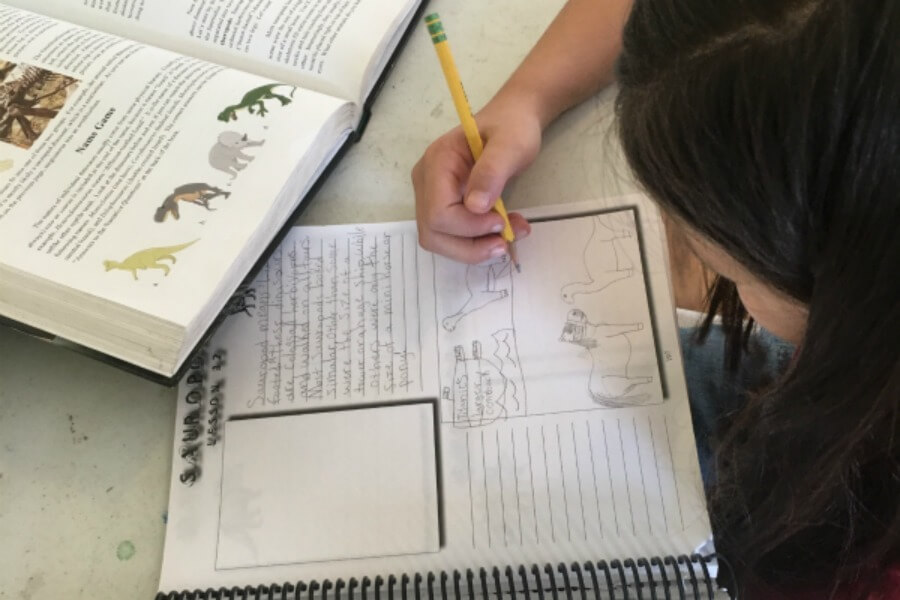 A Few Brands I've Worked With
Partnership Opportunities
Brand Ambassadorship
My favorite partnership opportunity is a brand ambassadorship. This option is a longterm relationship (3-12 months) that I offer to brands that my family already uses and loves.  This partnership includes a once a month evergreen post highlighting how your company can benefit homeschool families. It also includes ad placement for the full length of the partnership, and two social media shout outs of my family using your product each month.  This partnership starts at $250 a month. The company must provide a curriculum or product that will last the full length of the partnership contract.
Standard Review
The next partnership opportunity is a standard review. This partnership includes a review of the blog post and a minimum of one social media shout of my children using the product. Should the company choose, this could also be an evergreen post instead of a review. This partnership starts at $150. 
Podcast Interview
The Joyfully Homeschooling podcast is a great way to get your brand, product or service out to the homeschool community. Coming on to the podcast will give you 30 minutes in front of my audience. We will discuss your topic of interest and can bring up specific points you would like to share with my audience.  This podcast episode will NOT include actual sponsored content. You would essentially be sponsoring the episode through your interview. The episode will be shared on all social media channels. The client must send me a copy of any product they want to discuss 4 weeks before the interview is recorded. $100
Podcast Sponsorship
Podcast sponsorship is another great option for brands. The average podcast download is 200 per episode. The Joyfully Homeschooling podcast was over that number before the end of the first season. As of January 2020, the Joyfully Homeschooling podcast is averaging over 700 downloads per episode.
Podcast listeners are loyal and engaged. According to adage.com podcasters are able to engage their audience in ways traditional media can't. When podcasters speak into their listener's ear it becomes personal, and they feel they are building trust and a relationship with the host. This cannot be derived the same way through written content.
The price of sponsoring the Joyfully Homeschooling podcast is $600 for 10 episodes. This includes four social media shoutouts over the course of the sponsorship, a text link in the show notes, and an ad on the main podcast page.
The client would be responsible for sending over a short snippet of text for me to say during the podcast episode, or I would create verbiage that would be approved by the client. Listen to sample snippets here. 
Payment
The company is responsible for sending any and all resources necessary to complete the partnership. An invoice will be sent to the brand 30 days prior to agreed upon post date and must be paid in full within 3 business days. I also ask that our family have a minimum of 30 days to use the product before the post is scheduled. Any invoice not paid within 10 days of receipt will result in a forfeiture of agreed upon contract. In the case of  podcast sponsorships, these sell out months in advance. I ask for a 10% deposit upon agreement and full payment within 30 days of first episode air date.
If you have questions or are ready to partner together send me an email at joyfullyhomeschooling @ Gmail dot com