Homeschool moms have one of the hardest jobs on the planet. Our jobs are one that is TRULY 24/7. We wear the hat of mom, wife, teacher, nurse, housekeeper, chef, taxi driver and so much more.
We want to do our jobs successfully. We want our kids to leave our homes educated, and ready to go out and do amazing things. Our heart's desire is to have successful homeschool days. But the reality? It is oftentimes chaos.
Have you ever had a day like this?
Days that end like you feeling like a failure.
Days, where your husband comes homes and you, run out the door.
Dinner is cereal, and lunch never really happened.
The books were never opened.
You wondered if Aldi's counts as a school day.
Is this what you want your homeschool to look like? Or do you want more?
You see, I was you. But then, I found out that it is possible to have a successful homeschool. I have fallen in love with homeschooling again, and you can too.  What do you want out of homeschooling?
More peaceful days…
I can tell you how to get them! Start your day with joy. Organization. And kids who are ready to get roaring (okay, most of the time, let's face it NO kids are ready for school EVERYDAY!) But, after this course, you and your kids will start the day off on the right foot. I guarantee it!
Days that start on time…
How often has the clock sailed right past your homeschool start time while you and the kids were still in your pajamas? Begin your days ON TIME by breaking the public school mentality and finding the right time to start the school day for you and your family.
A smooth and easy homeschool routine…
One thing that makes our homeschool run more successfully is a standard homeschool routine. I break down homeschool schedules that work, give you a homeschool schedule template and walk you through how to find the RIGHT homeschool routine for YOUR homeschool.
How to make sure school happens…
Is homeschooling effective? Yes! If you are consistent. Consistency is an important part of successful homeschooling and I share HOW you can make that happen.  PS: It is NOT what you think it is!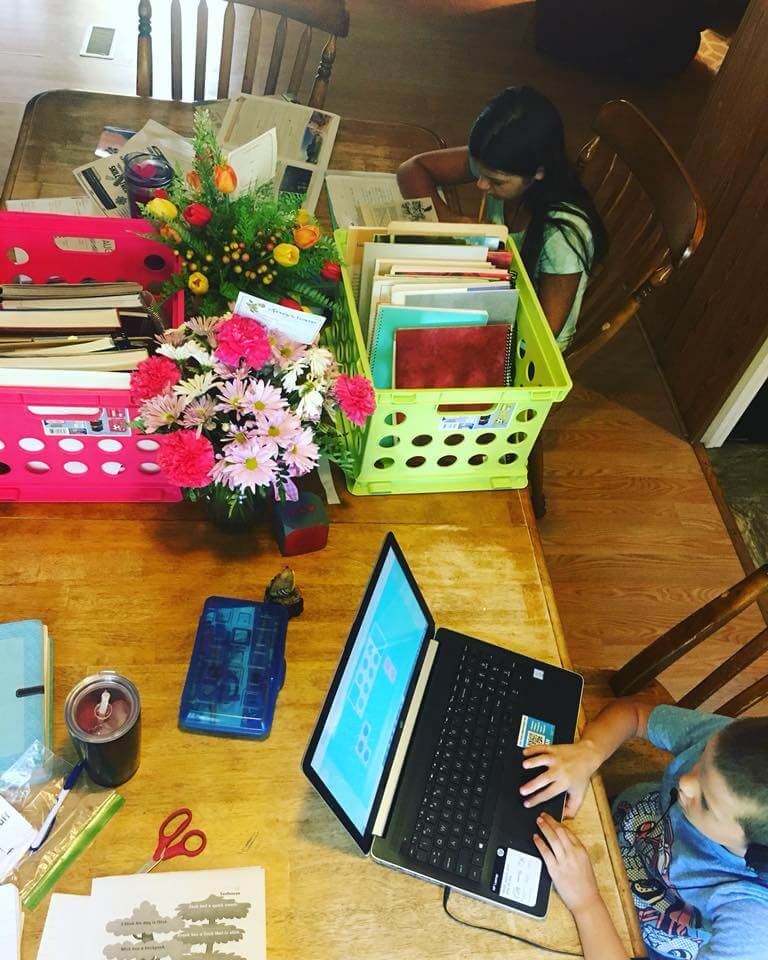 How to homeschool all those kids…
Because let's face it once you have more than one the odds are against you right? They don't have to be. I show how to encourage your kids to learn independently, I lay out step by step, how I do my homeschool planning and homeschool weekly schedule (hint, it's SUPER EASY), and what tools you can use for your littles that will free you up to homeschool your big kids. This section will help you create a homeschool daily schedule that works for your family regardless of how many kids you have.
How to organize your homeschool…
Homeschool organization is essential to homeschool success. I share real organization tips that work in our homeschool. These tips can be implemented immediately and are sure to make your homeschool run more smoothly. After this course, you will no longer have to worry about how to have time to get the projects in, or whether or not you even have the items needed to do school. Instead, you will learn how to have time to get those teacher tasks marked off of your to-do list, and STILL enjoy your kids!

What to do when it all falls apart…
Whether you want it to or not, life happens, and homeschooling is hard. But, when that perfect plan falls apart, you don't have to lose your joy. I show you how to pick up the pieces, give yourself grace, and get back to successful homeschooling.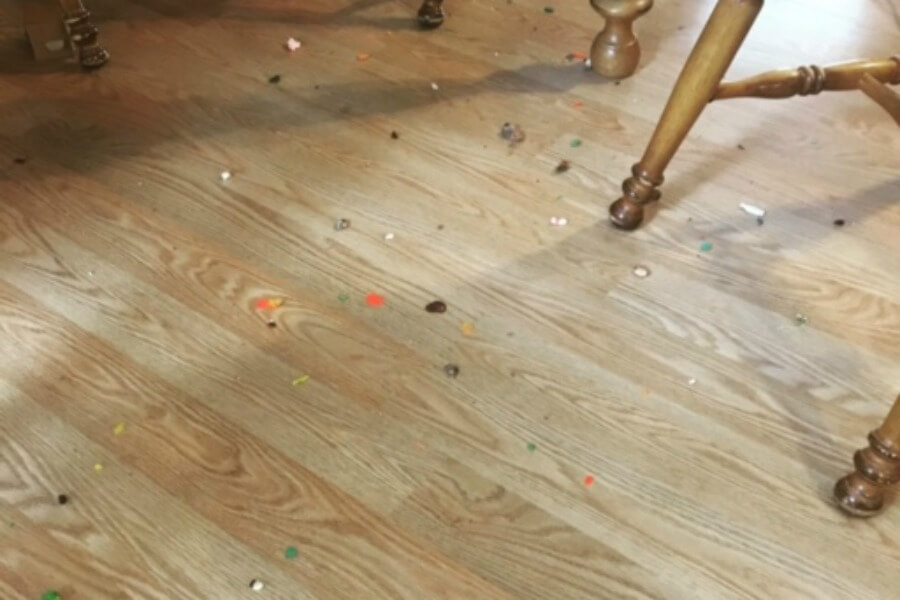 By the end of this course, you will know the keys to successful homeschooling!
What Others are Saying:
It was very informative and helpful even after 5 years of homeschooling. I have a pages of notes and new things to try. It gave me encouragement for the upcoming year. ~Aletha

Thank you! This course is jam-packed with information. Thank you for creating a course perfect for those of us just starting on our homeschool journey. ~HSMOM4

I'm very excited about having my thought processes challenged and changed. I've worked through most of section one and already am going to implement some changes while I'm planning that will impact my children for the better. I'm looking forward to the rest of the lectures and can't wait to take the time to implement each worksheet and printable. The course is very easy to navigate also. Truly worth investing your time and money in. ~AnnieH
Topics covered in this course:
Section 1: Let's Plan Your Homeschool Day
Introduction
What Time Should I Start My Homeschool Day?
How Long Should My Homeschool Day Be?
What Subjects Should I Teach?
Section 2: Finding and Creating a Homeschool Routine That Works for You
Homeschool Planning Made Simple
Create Your Homeschool Routine
Put Your Routine into Action
Section 3: How do I Homeschool All These Kids? 
How to Keep the Littles Busy
How to Teach Multiple Ages
Circle or Morning Time Ideas
How to Encourage Independent Learning
No More Nap Time? This can save your homeschool!
Section 4: Homeschooling is Your Job~Act Like It!
Ditch the Frumpy Mom
How to Organize Your Homeschool
How to Get the Teacher Stuff Done
How to Be More Consistent in Homeschooling
Section 5: You Have a Successful Homeschool, Now What?
What to do When it All Falls Apart
Now, Head out and Have a More Joyful Homeschool!
What does the Successful Homeschool Course include? 
Printable worksheets
Planning sheets
Audio for each lecture
Video
All 3 Super Simple Homeschool Planners ( over a $10 value!)
Email support and encouragement (a $20 value!)
Powerpoint slides
Assignment cheat sheet to help you along the way
*Disclaimer*
I am a Christian (as you will see below), but this course is not overtly Christian. The methods and tactics shown will work whether you are a person of faith or not.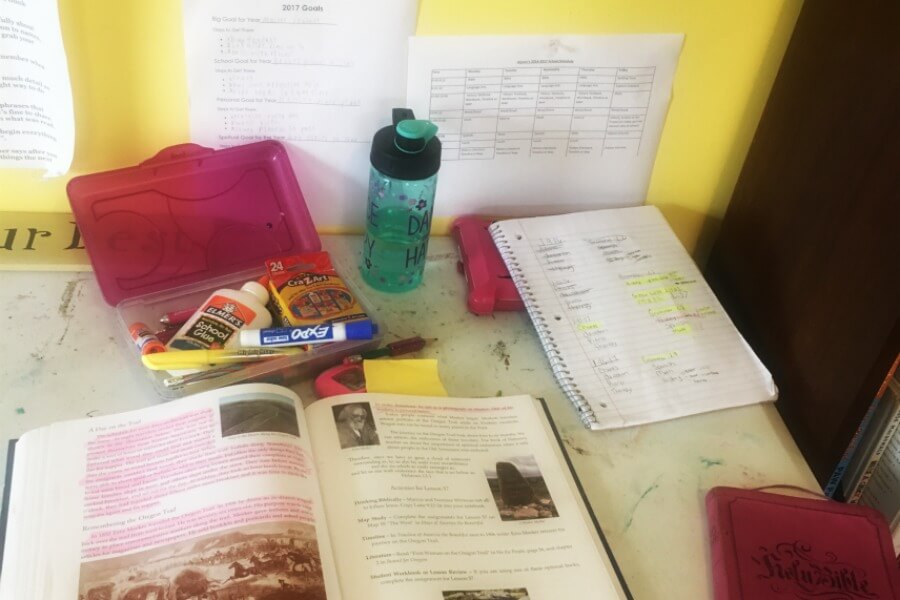 Why did you create this course?
I don't believe God called us to homeschool only for us to be frantic and running to and fro every day. I believe God called us to days of joy. I believe God called us to homeschool so we can ENJOY our children, not prod, yell, or provoke them. I believe God equipped us with the ability to have a successful homeschool.
And I want YOU to succeed at this homeschool thing. So, I"m sharing what the Lord has shown me, tools that work for our family, methods that have been successful in our homeschool, and how I imperfectly strive to homeschool my children successfully.  If this works for me, I believe it will work for you too, and the more successful homeschool families we have out there, the better we can all serve the kingdom together.
Not sure if you're ready for the course? Sign up for the free email series to get a small sample of what's in the course.
Frequently Asked Questions
When does the course start and finish?
The course starts now and never ends! It is a completely self-paced online course – you decide when you start and when you finish.
How long do I have access to the course?
How does lifetime access sound? After enrolling, you have unlimited access to this course for as long as you like – across any and all devices you own.
What if I am unhappy with the successful homeschool course?
We would never want you to be unhappy! If you are unsatisfied with your purchase, contact us within the first 10 days and we will give you a full refund.