From tired moms everywhere I make a plea to the church regarding sickness.  DON'T encourage your congregation to come to church sick. DON'T roll your eyes when a family or an individual refuses fellowship because they don't want to get sick.  
I have heard mom after mom deal with it. Sickness. Hitting their home every winter. The biggest culprit is often times their church. Why?
Because people come to church sick!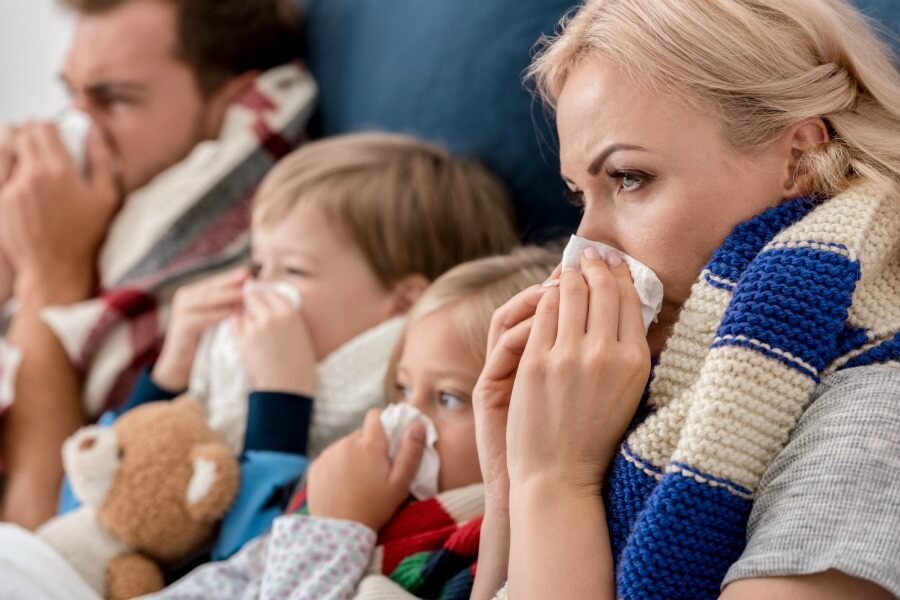 This happens regardless of what denomination they attend, what state they live in or where they go to church. It makes absolutely NO sense to me at all.
The one place where we should be able to go and worship freely, without worrying about our children is the one place that in the winter time moms end up wanting to avoid. Why? Because of phrases like this:
"Unless you are on your death bed you should be in church"

"You don't call off work if you're sick, why skip church"

"Oh, a little sickness never hurt anyone, you need to trust in the Lord"

"Sheltering your kids isn't going to help em, let em get sick. Their immune system will be better for it."

"You're not too sick to go to church"
Seriously? It is ok to miss church sometimes! 
I have heard it from moms in comments on this blog, I have heard it from friends who live nowhere near me. I have heard it from moms in our homeschool group, at the doctor's office, and at co-ops. And oftentimes it is the people who DON'T have young kids (or won't be dealing with the sick children) saying it.
Wondering when to stay home from church? If you are sick, even just a tad, I ask you to consider a few things: T
Think about the kids in the church.
Think about the elderly.
Think about the ones who can't fight it off.
Think about the mommas who lose sleep.
Think about the parents who miss work to care for sick kids and the doctor bills it entails.
When you wonder why people don't call off work, but they will miss church, maybe consider the fact that they are thinking about the above situations.  The truth of the matter is that oftentimes adults don't work with kids. They work with adults who know to avoid sick individuals. They don't work with people who stick their fingers in their mouths or don't know how to properly wash their hands.
When you label moms germaphobes, insult the new mom who worries about bringing her baby to church, or hassle the mom who wants to avoid fellowship, you are in turn making her feel LESS comfortable in the place that is supposed to be a refuge.   You may reply she is to "trust God", but the truth is she does! But as moms, we also have to trust that people have common sense and don't knowingly go out and about when they are sick. She loses that trust as she hears leaders in the church insist others come no matter how they feel.
Do you know what it is like to care for child after child, night after night while they are ill? Moms do.
Do you know what it is like to wonder how you are going to pay another co-payment and for more medication after a second or third round of sickness? Moms do.
Do you know how tired and exhausting it is to deal with sickness going through a whole household while you are bleaching, and cleaning and praying? Moms do.
The truth is when a church encourages attendance regardless of illness they are losing a good portion of their congregation. When children are sick who takes care of them? Most of the time it is the mom.
And do you know who you are missing in church while she is dealing with sicknesses at home? The moms, the families, the nursery workers, the Sunday school teachers, the young people!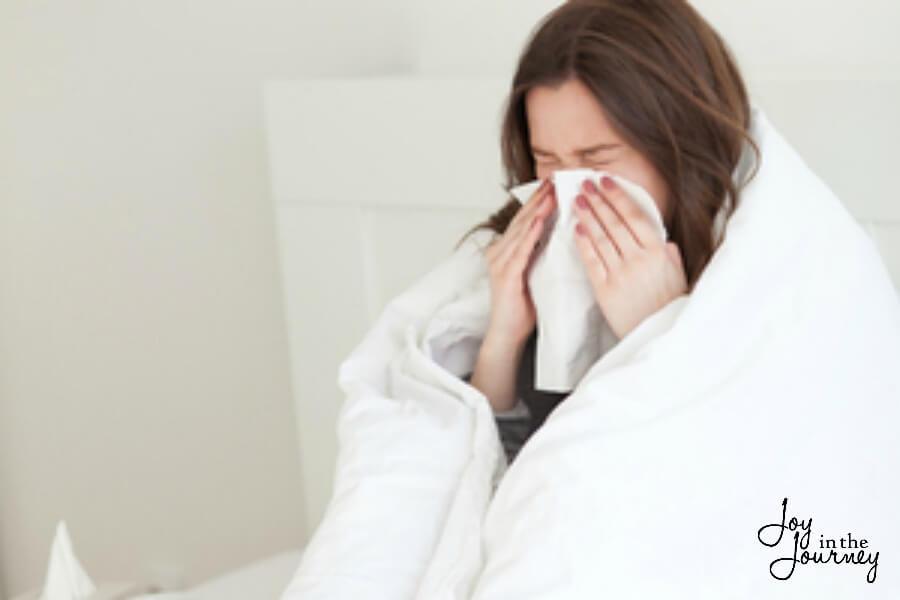 So, to the churches regarding sickness from tired moms everywhere I make a plea.  DON'T encourage your congregation to come to church sick. DON'T insult the mothers in your congregation with labels and snickers. DON'T roll your eyes when a family or an individual refuses fellowship because they don't want to get sick. DON'T judge a family or an individual when they stay home because they haven't been feeling well. This breaks up unity in a congregation and no one wants that.
Instead how about you choose to get on board with the majority of your congregation? Take a poll. Ask what the families in your church think about sickness. Talk to the moms. Talk to the elderly. Talk to the grandparents. I am sure they will all give you a few reasons why you shouldn't go to church sick.
To Moms:
If you notice a mom who has been dealing with sick kids for a LONG time, give her a phone call.  Encourage her!
Don't be the offender! If your kids are sick, stay home.
If you have to ask yourself if you are too sick to go to church, the answer is probably yes.
If you are getting over being sick, maybe keep the kids with you instead of sending them to Sunday school.
Consider taking a sick family dinner. We have ALL been there and that little nudge of encouragement can go a long way for a tired mom!
*If this is how you feel, I encourage you to share this post, speak out and don't feel guilty about it. You are an advocate for your family and your voice deserves to be heard!!*
What advice do you have for churches dealing with sickness? What about encouraging tips for tired moms (like me!) who are sick of the sickness?!
Additional Resources:
PS: Want to keep the well kids busy in church? Check out 10+ ways to keep the kids busy in church!