Do you have a child struggling with science? Considering Apologia but not sure if they are ready to move on to Apologia junior high science content? Beef up Apologia Young Explorers for junior high-level science with these tips!
We have spent many years going through the Apologia Young Explorers years, they offer so many wonderful resources for elementary school ( you can learn more about how to homeschool with Apologia Science here )I was a little nervous about entering the junior high series though because, as I shared before, my oldest is NOT a big fan of science.
So, last year my then 7th grader wasn't quite ready for the middle school general science, so, we decided that we would do a beefed up version of Chemistry. Now, in 8th grade, we are using Apologia Physical Science and I have to say that our decision last year was the right one. She is so much more confident and mature.
Why wait for Apologia Junior High Science?
Many homeschool families tend to homeschool because their children excel at academics, are gifted, or aren't being challenged in public school. These are not the families or children who would benefit from an extra year of elementary science.
So, why would you extend elementary science a year? There are a few reasons why I did it, and why you may consider waiting a year for Apologia Junior High science as well.
You have a child with special needs.
Your child struggles academically.
You have a child who just doesn't like science.
Your child struggled with elementary science.
You didn't get through all of the Young Explorers series and there is a study your child wants to do.
You want your child to enjoy science and school, and you just don't think they are ready for more rigorous science instruction.
You want your child to enter into high school confident in their academic ability, and believe an extra year in elementary could give them that.
These are just a few reasons why you may consider extending the Young Explorers series from Apologia. Overall, you know your child best. You know what they are ready for.  For us, I knew we were studying Pre Algebra in 7th grade, and that would be challenging for my daughter enough. I really wanted her to ENJOY science, and up to that point she stomached it, but never fully loved it. We hadn't been through Chemistry yet, and it looked like something she would be interested in. So, we made the decision to "hold her back" and as I mentioned above we don't regret it.
Now, full disclosure, Apologia has two amazing junior high programs, and those programs were created for 7th and 8th-grade students. But, if your child is not ready then there are two of the Young Explorer series books that I believe CAN be beefed up for  junior high-level course.
Here is how you can beef up these two programs from Apologia and make them more suitable for a junior high level.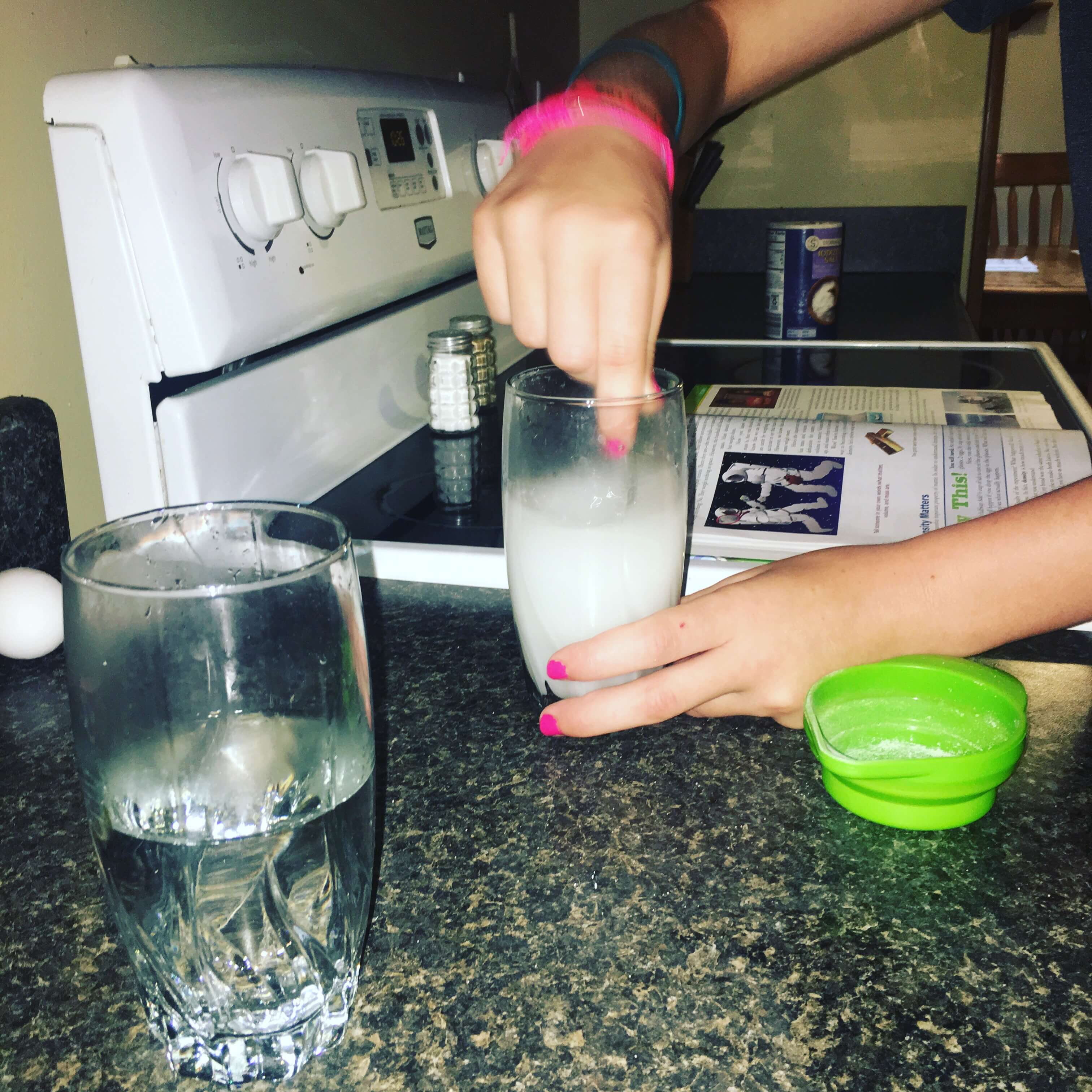 Apologia Human Anatomy
I share exactly how we use human anatomy and the resources we use along with it here. Be sure to check it out! But, for junior high specifically I recommend:
Adding in dissections
In the notebooking journals, there are additional assignments that are optional. Assign 2-4 of these each section.
Have your child draw the personal person project instead of using the notebooking journal.
Assign book reports on the following people:

Hippocrates
Andreas Vesalius
Anton van Leeuwenhoek
Aristotle

Do ALL the experiments. This course can be completed without the kit, but of course, the kit makes it a lot easier.
In the notebooking journals, there are additional assignments that are optional. Assign 2-4 of these each section.
Complete all the experiments. The kit for this course is essential in my opinion. We had a really hard time tracking down some of the supplies. Having the kit on hand will eliminate this frustration for you.
Many scientists and theories are discussed in this book.  Many are well known and discussed in depth. But, there are a few that are mentioned in passing. Assign book reports on these people to extend the study.

Johannes Diderik van der Waals
Alessandro Volto
George Simon Ohm
Rube Goldberg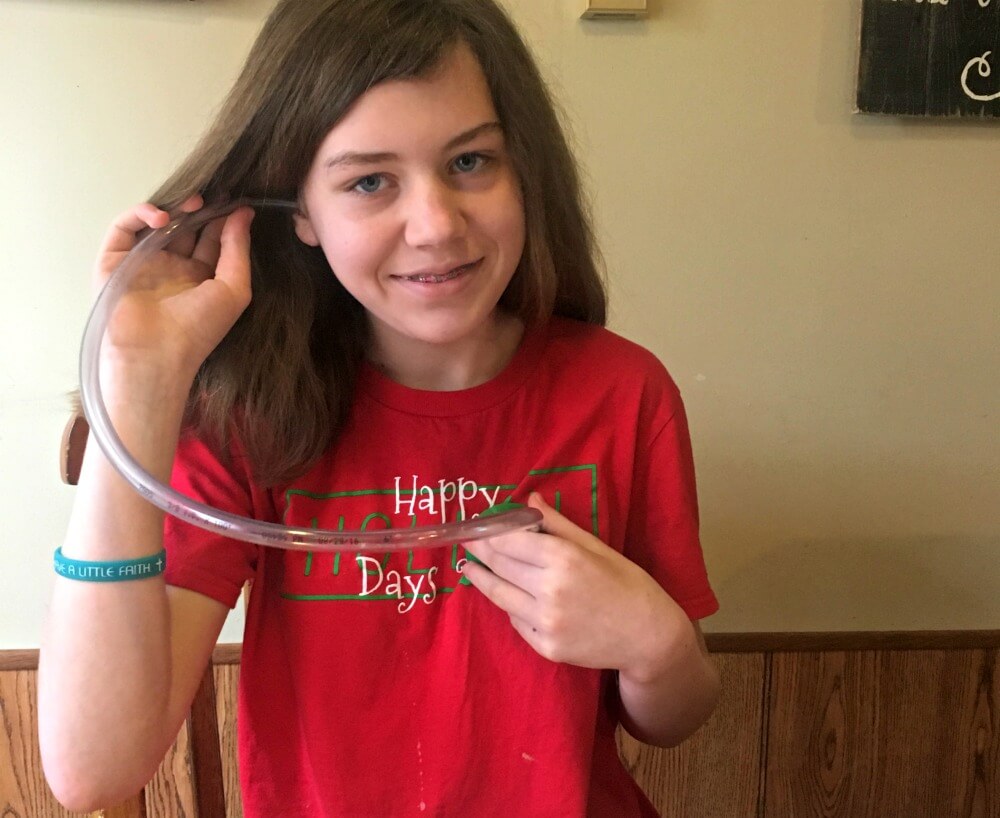 How things are going now for us in Apologia Junior High Science
Because we used Apologia Young Explorers Chemistry and Physics for my daughters 7th-grade year, we skipped Apologia General Science and went straight into Apologia Physical Science. How is she doing?
So far, things are going great! She was much more confident entering into Physical Science this year, and that extra year to mature, and enjoy science gave her the time we need to ensure she was ready for the more difficult topics discussed in junior high and high school level science courses.
As homeschool parents, we know our children best, and one reason why we homeschool is so our children can work at their own pace. If you have a child who is struggling with science, and you don't believe they are ready for junior high work in 7th grade, I encourage you to give what we did a try.
Apologia Young Explorers offers so many wonderful courses. Learn more about our time in elementary science by checking out other posts on Apologia below.